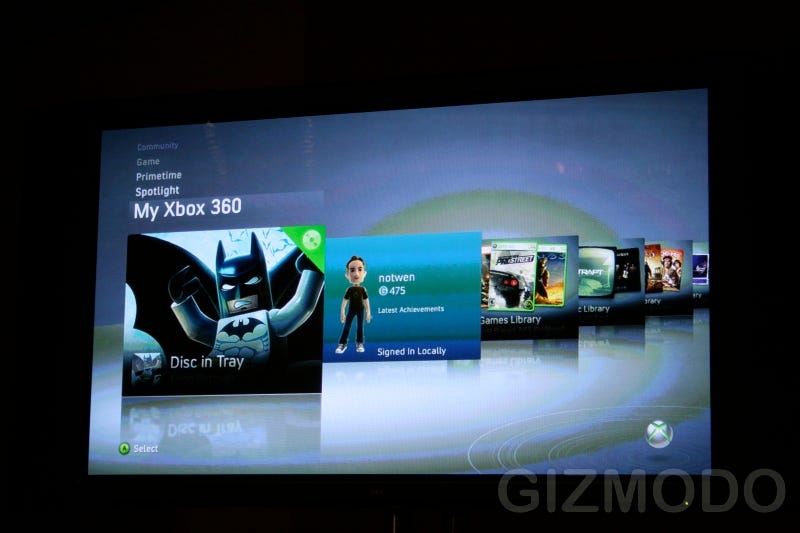 Here's what we just learned from Microsoft in their round-table discussion on Xbox Live and the new Dashboard. First, the impetus for re-designing the dash was that the current content navigation is too difficult. They only planned on a couple hundred/thousand items, but they currently have 20,000+ pieces of content in their marketplace. There needed to be a change, and the change is the streamlined dash. Here's what else we found.
• There might not be any de-listing of content from the marketplace now. MIGHT. Microsoft says they haven't de-listed anything "yet," and the whole point of the new dash is to make things easier to find-the problem that de-listing games was going to solve.

• Playing from the hard drive still requires games to be in the drive while you play, which means you can't just load all your games onto your Xbox and swap games from your couch.

• Hard drive gaming is mostly for saving load times.