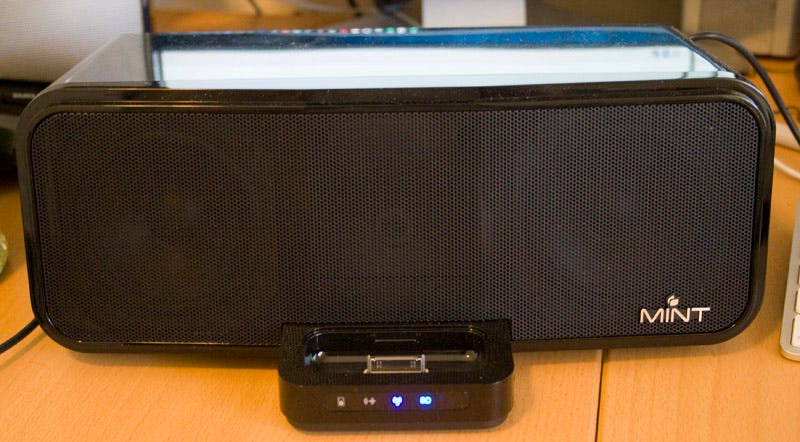 The Gadget: The Mint 220 Digital Music Station, which acts both as an iPod dock, but also as a wireless speaker system that syncs via USB dongle to your Mac or PC. Comes with wireless remote and uses the 2.4GHz spectrum to beam music up to 45 feet/15 meters.
The Price: $159 with $20 promo code (DS220)
The Verdict: Not too bad. The speakers themselves are adequate, though not as good as their previous wireless iPod dock effort. The 220 functions decently well as an iPod dock, but what you really want this for is its wireless speaker functions.