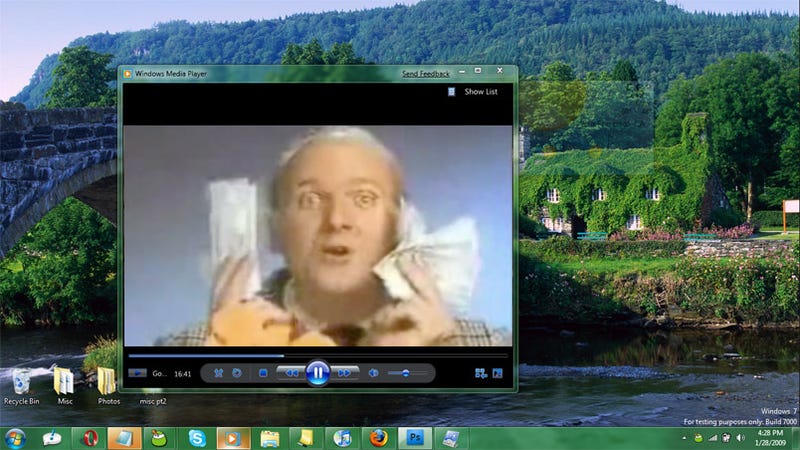 Windows 7 is shaping up to be an awesome OS. It's everything people wanted Vista to be and more. Which is exactly why Microsoft should give it away—or offer it dirt cheap—to Vista users.
Windows 7 is the solution to Microsoft's Vista problem, which is really a nasty hydra of a problem. Let's not pretend that this isn't the case. There are three major heads to the beast: Consumer perception of Vista as an abysmal failure and a crappy OS (hence, Mojave); the use of XP instead of Vista in increasingly popular netbooks; and the critical lack of Vista interest from the business community.
Windows 7 neatly resolves them: Word-of-mouth sentiment for Windows 7 has been overwhelmingly positive, even from Mossberg, a dude who spent half of his Sprint Instinct review pre-reviewing the iPhone 3G. Windows 7 is slimmed down when it needs to be, running fantastically on netbooks. And the IT buyers and consumers who skipped Vista have been waiting, cash in hand, for whatever came after, so Windows 7 will have a much more enthusiastic customer base.