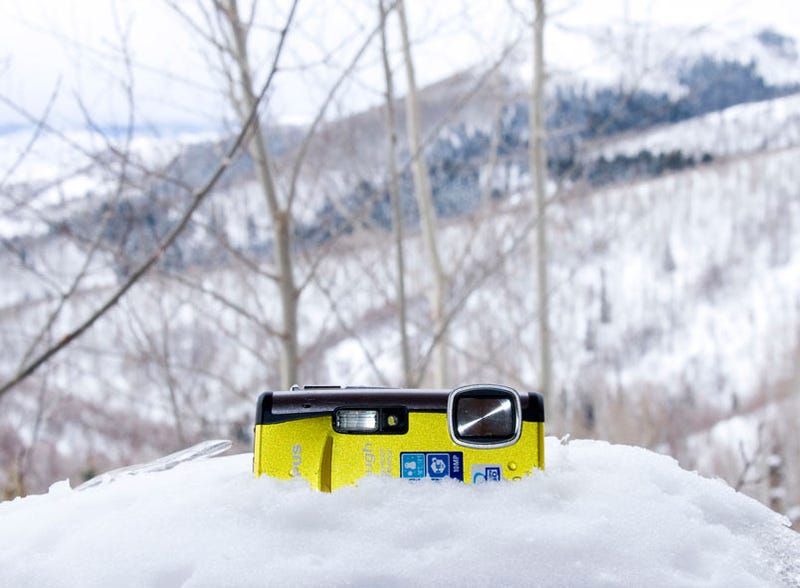 The Gadget: Olympus' waterproof, shockproof, coldproof—and hot-tubproof—10-megapixel pocket cam with new controls that work when you are gloved and freezing, as I discovered over the past weekend in Park City, UT.
The Price: $300
The Verdict: The Stylus Tough 6000 is waterproof to 10 feet, shockproof to 5 feet, can withstand temperatures as low as 14 degrees Fahrenheit. In this camera, Olympus even acknowledges the fact that its xD format is pretty much useless, and includes a MicroSD adapter, so you can buy a much more useful MicroSD card instead. (I used a 4GB SDHC one for this test, and didn't notice any performance holdbacks.)
As much as the puke yellow finish didn't really go over well with the rest of my ski party, it's easy to see in the snow, one of many characteristics that jive with Blam's key requirements for a good snow gadget. It did get a little scratched up as you can see in the gallery, but the scratches were superficial, and kinda made it look tough.
Besides sheer durability, Oly added some great UI enhancements. I typically don't give Olympus much credit for UI, but the main controls are straightforward and the icon-based menu is less confusing than the menu on most cameras.
I didn't have much trouble controlling the camera with heavy gloves on—the zoom buttons and scroll wheel are laid out correctly for that—but the UI addition that makes this a real Snowmodo contender is the tap control: You toggle between shooting and reviewing, and change flash and macro settings, just by tapping the sides and top of the camera. It sounds weird, and at first it's a little confusing, but it takes just minutes to figure out, and once you do, you'll love it.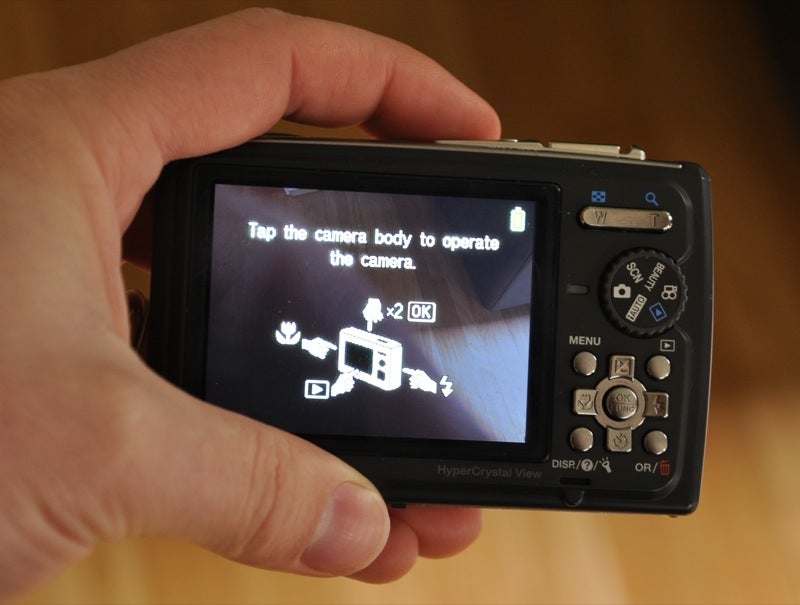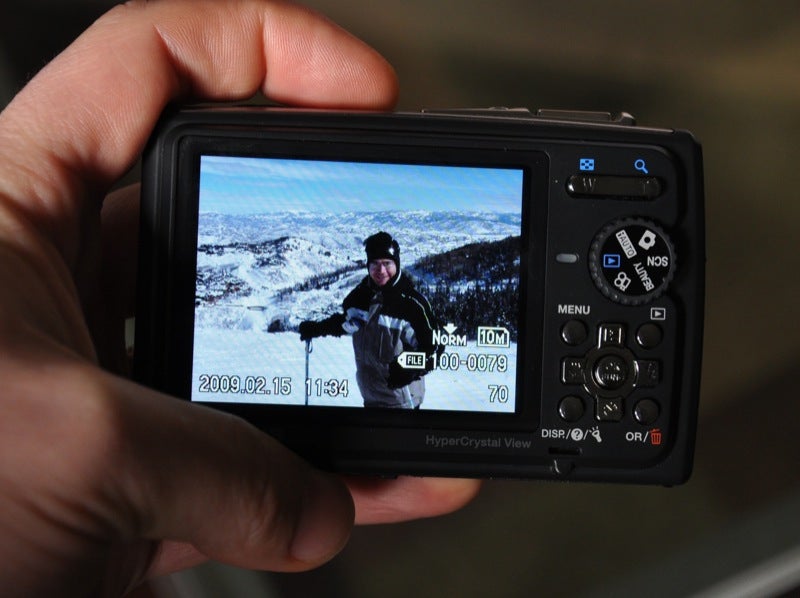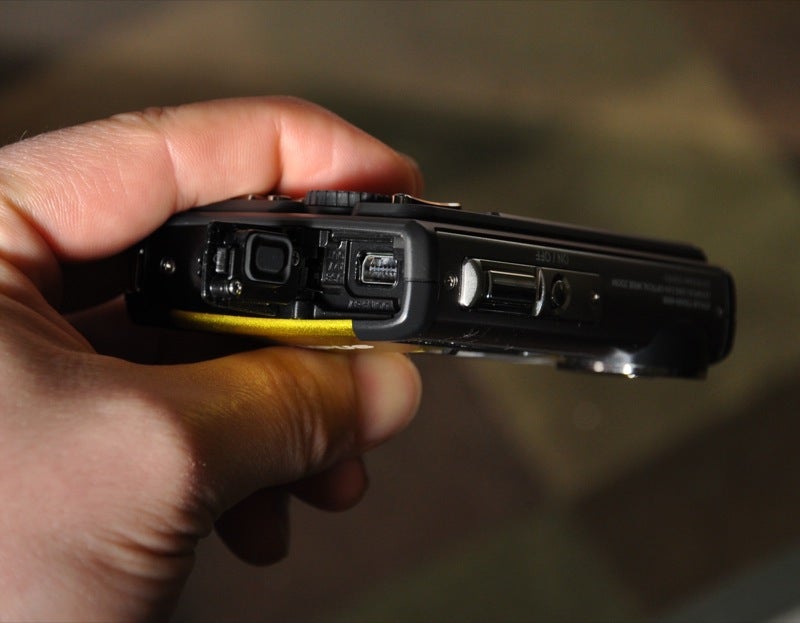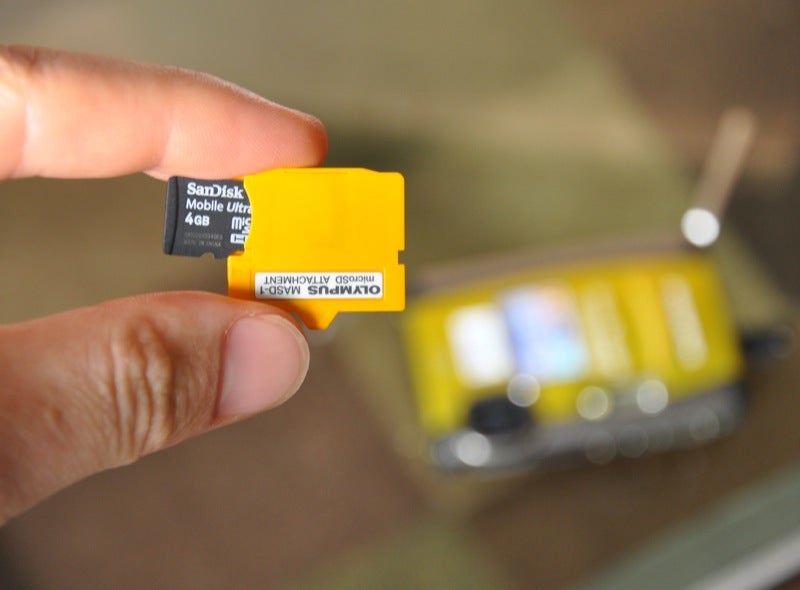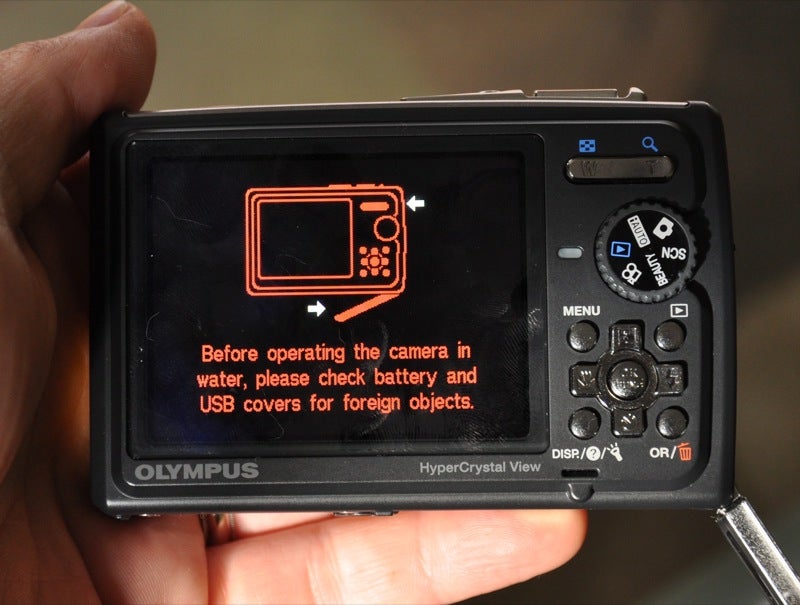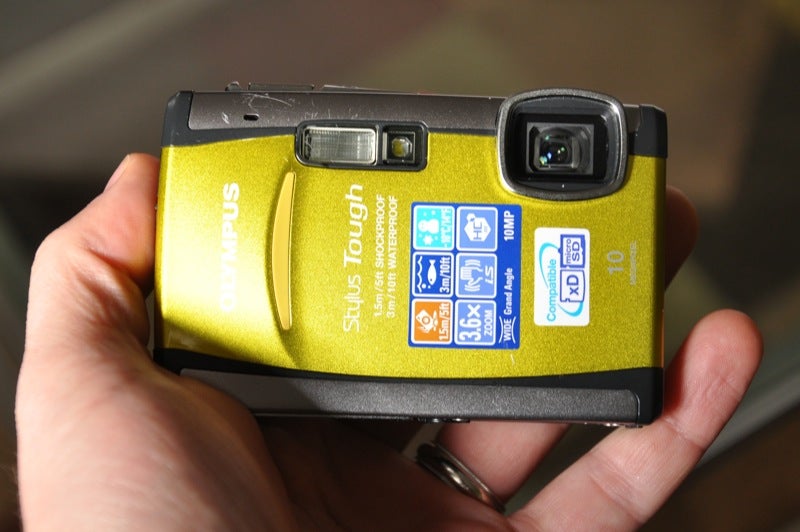 One big problem I ran into was that video resolution and frame rate were both set, as a default, to the lowest specs (QVGA, 15fps). So the video you see below is a little choppy and low-res, in spite of the fact that I could've shot 30fps VGA. I didn't realize how bad my video was—and how much better it could have been—until after our days on the slopes had ended. The fact that there's no HD sucks in this day and age, but I am sure Oly will get there soon. BTW, someone a lot better (at skiing) than me shot this:
Camera wise, there were some great things and some not-so-good things. It's a basic 10-megapixel 3.6x optical zoom with a great wide-angle setting for one-armed self portraits and shooting in tight areas. I am partial to including the sun in outdoor shots because I like lens flares, but in this case, the optics were a little weird: During video shooting, the lens flare was a blinding bar, straight up and down, and in the still shot, I got the mushy pink flare you can in one of the following four sample shots: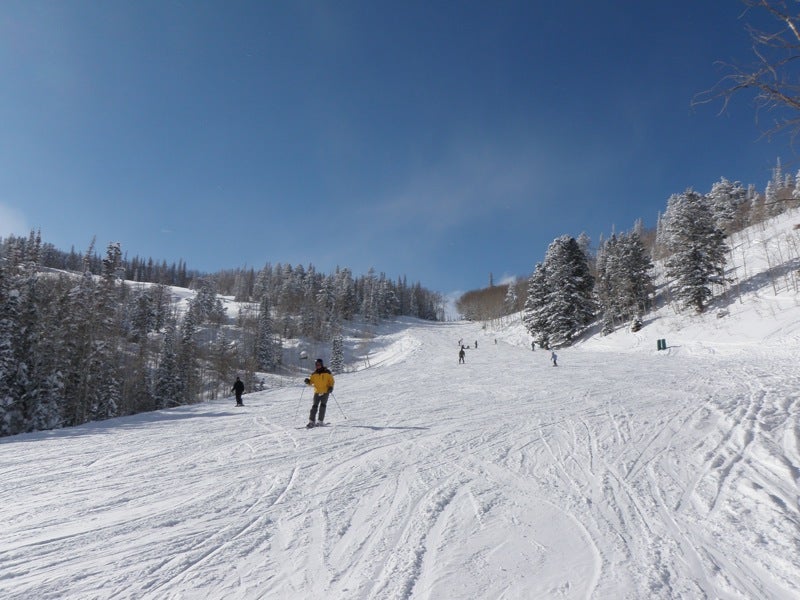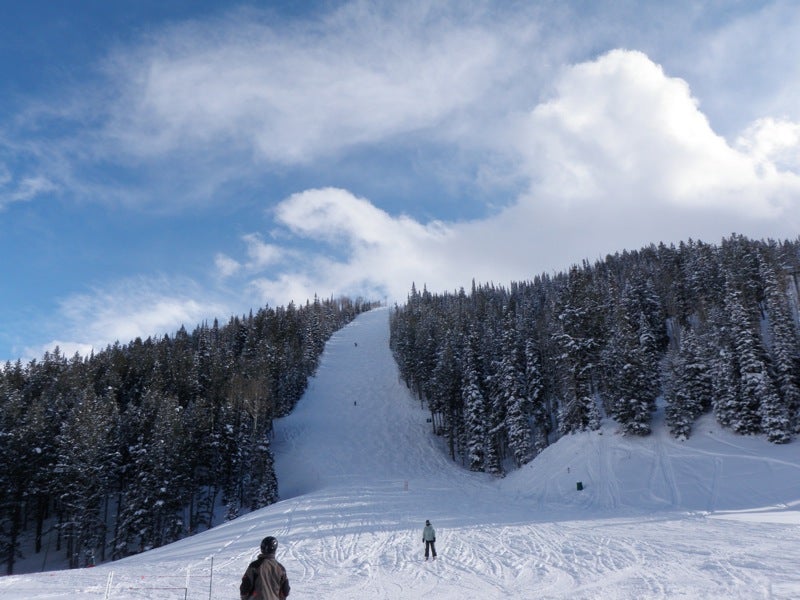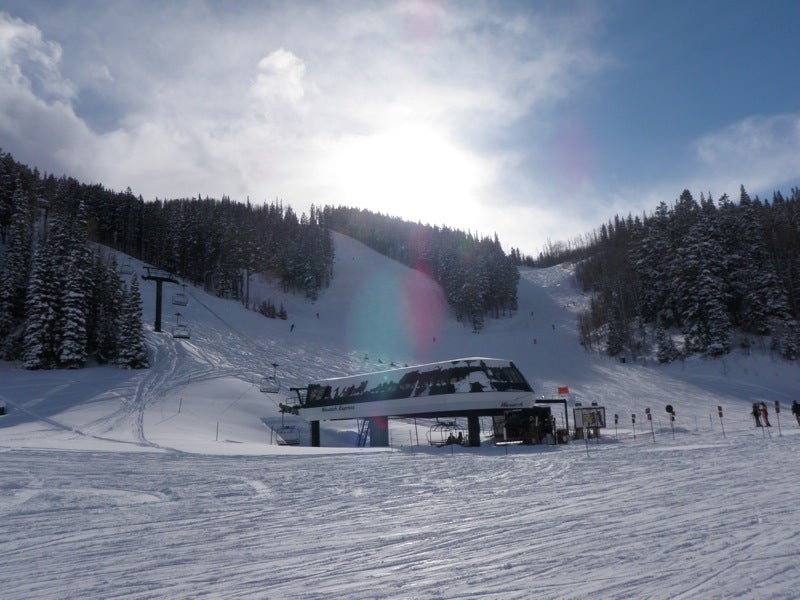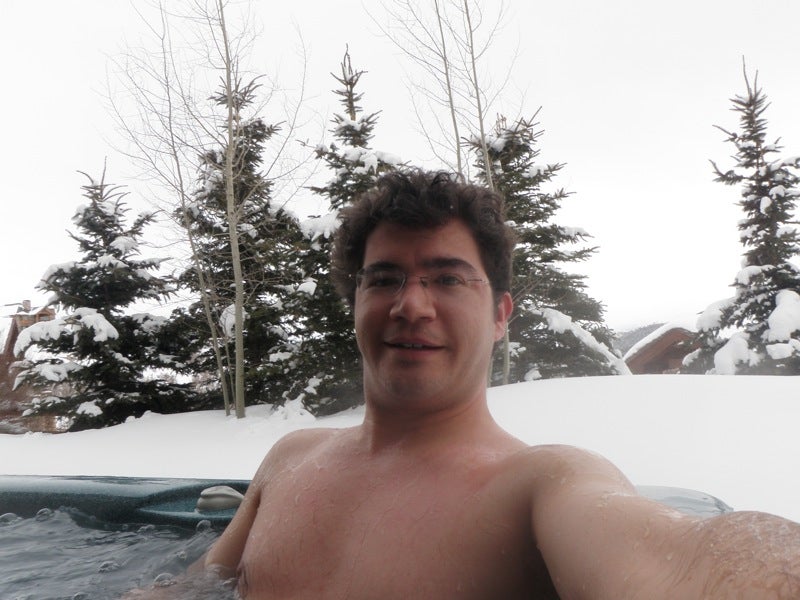 And though the 6000 is good for most daytime outdoor shooting, it's no good indoors without a flash or tons of ambient light, meaning it's not the best choice for everyday use. To pay $300 for a camera you only use on vacations might sting a bit, but hey, if you're into destination-oriented pursuits like snorkeling and snowboarding, $300 for a great beat-around camera might sound pretty reasonable. [Olympus Product Page]