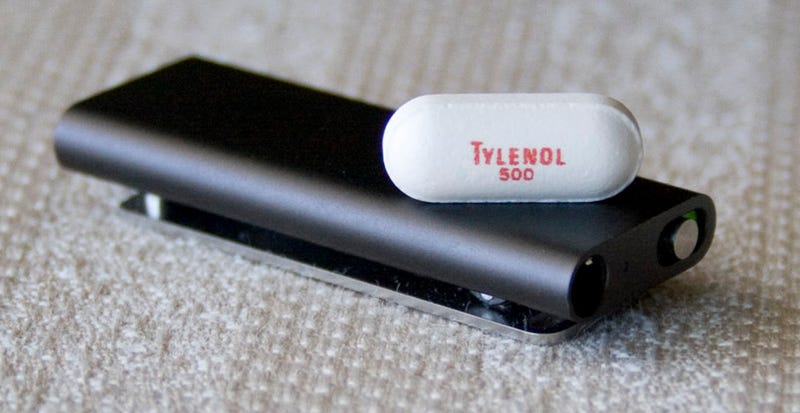 Zero buttons. That's as minimalist as it gets.
Removing all buttons—or to clarify, moving them to the headset—shrinks down the size of the new iPod Shuffle dramatically, but it also creates control problems when running, snowboarding or doing anything other than sitting.
Design
This new iPod shuffle is about half the volume of the previous iPod shuffle. HALF. By moving all the controls from the face onto the headphone cable, Apple was able to reduce the width and thickness to almost 50%, even if the length grew slightly. This wasn't totally sensible: Although the headphones do offer a comprehensive control scheme, the button position on the headphone cord becomes really difficult to use unless you're sitting still. It also limits your choice of headphones to the ones Apple gives you, or new shuffle-specific ones made by other manufacturers.