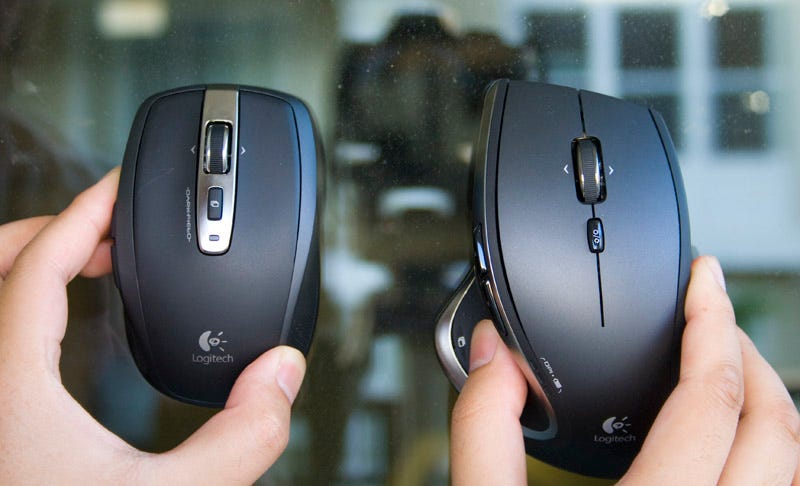 Logitech's latest laser tracking technology in their Performance MX and Anywhere MX mice, Darkfield, promises to track even better than standard lasers multiple surfaces not possible before. The most impressive one? Glass.
The Price: $80 for the Anywhere Mouse, $100 for the Performance Mouse
The Technology: A new lasering scheme called "Darkfield Laser Tracking", which gives the mouse enough fidelity to illuminate even glass (as long as it's more than 4mm thick). The laser (or standard optical) illuminates the different terrains on a surface, which the mouse can then track to see which direction you're moving your hand in. The more differences the mouse can "see", the more fine-grained the movement. The Darkfield tech works by blocking out light from the central area, then allowing light to enter at an angle, which is more refined in seeing abnormalities. Both these mice use two lasers to help track dust, scratches and other identifying features.
The Verdict: It works! It works so well that it tracks just fine on a glass sliding door. And using it on regular mousepads, like the MacPadd aluminum mousepad, works even better than last-generation Logitech mice at providing a smooth, uninterrupted mousing experience.