What's inside the Windows 7 Launch Party Kit? Balloons, streamers and no cake. Oh right, they stuck a copy of Windows 7 in there, too.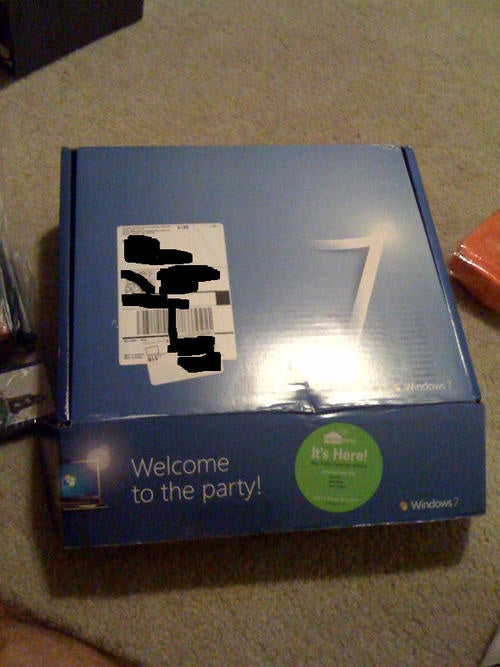 S
The box itself.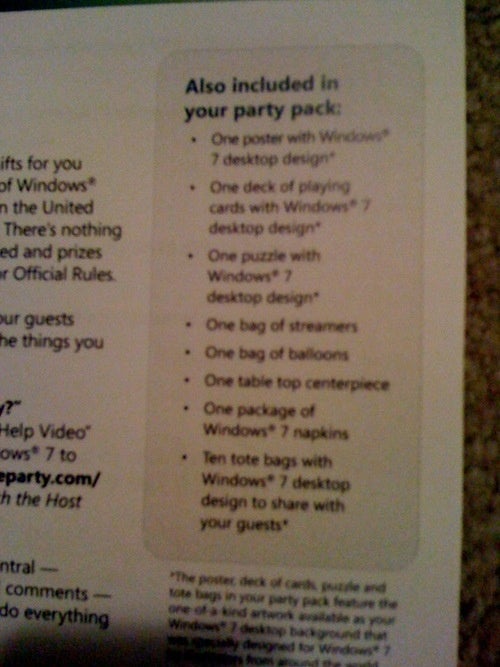 S
The contents of the box itself. Note the inclusion of playing cards and a puzzle. These will be collector's items when Ballmer dies.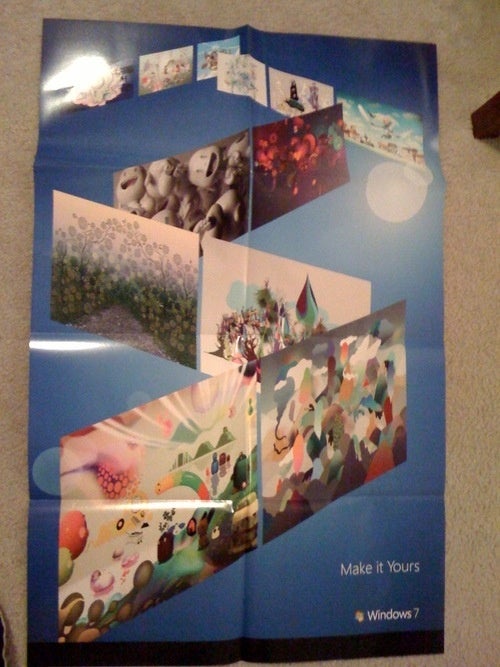 S
This looks like a poster, but we believe it to be the "table top centerpiece." Some third world manufacturer took Microsoft for a ride on that mark-up.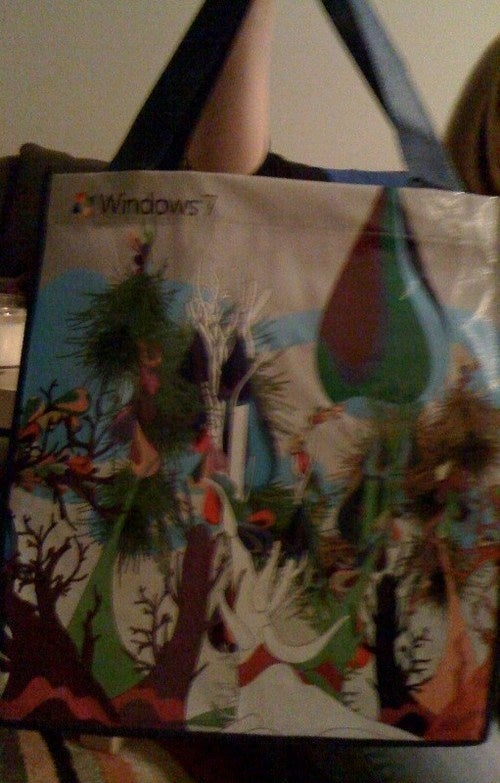 S
One tote bag. Actually, I'd gladly carry around my yuppie organic groceries in this thing.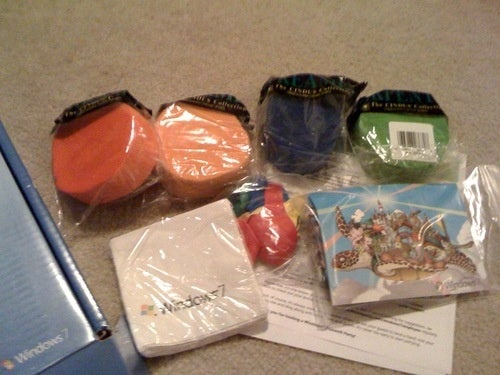 S
Ohh, now the good stuff. We're talking four streamers, some balloons and cute Win 7 cocktail napkins. What, no piñata?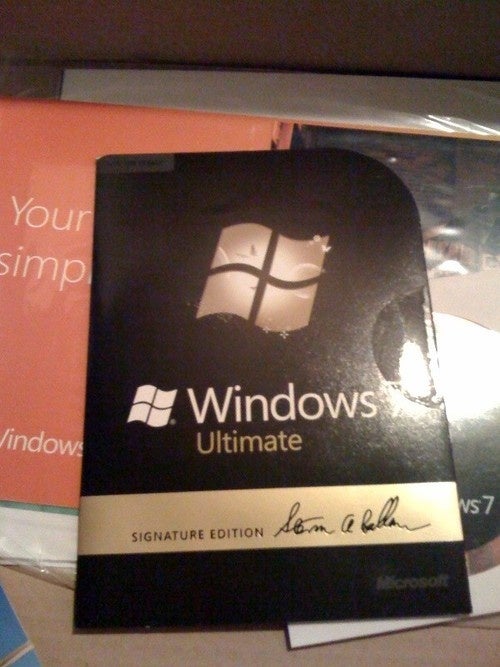 S
On the plus side, you do score a free copy of Windows 7 Ultimate. That awesome token basically puts all of our petty comments to rest. [Thanks Rico!]