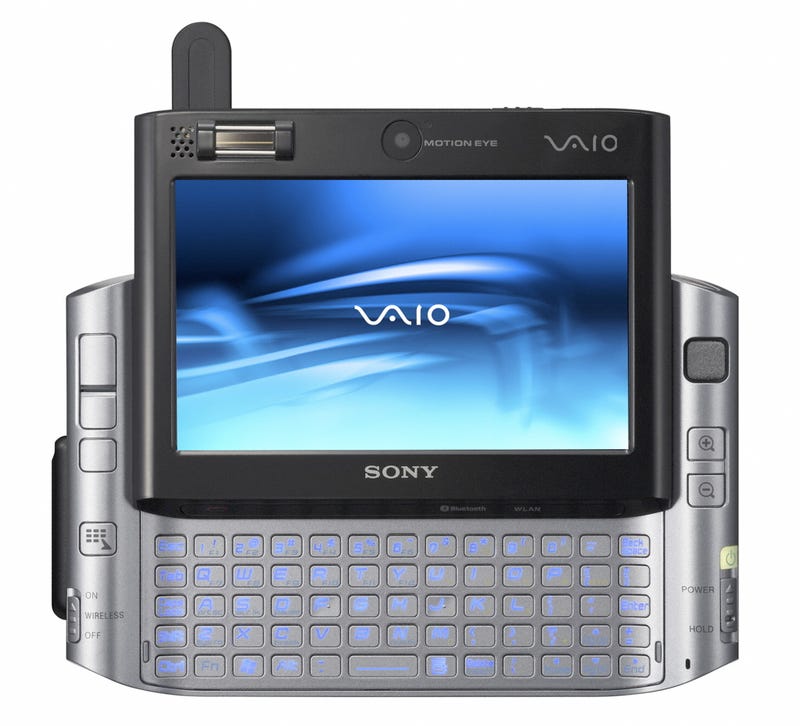 More than anything, Sony's lost its spirit, spending too much time telling us it's the greatest electronics company in the world and not nearly enough showing us.
Proprietary Formats
Sony's last huge format hit was a product called "Compact Disc". You might have heard of it. Spinning plastic wheel with pits in the bottom? Read by lasers? Co-developed with Philips?
It took a couple of years for CDs to take hold, but once they did, Sony raked in the cash. Not only by selling players, but by manufacturing CDs for themselves and others. It's a huge part of their business even today, as Sony DADC produces not just CDs, but DVDs, Blu-ray, and PlayStation discs in facilities around the world.
Sony became spoiled. For decades, a success in a new media format meant that Sony could expect to make money selling the media itself. Through the '80s and '90s, they became less inclined to share the market. Sony developed the 3.5-inch floppy disc drive for computers which found wide adoption as blank discs were available from a variety of manufacturers. MiniDisc followed, but with less success. In 1998 as the flash memory market started to warm up, Sony introduced Memory Stick, what eventually became an entire family of expensive flash memory formats that were not compatible with devices from any other manufacturers.
And don't forget the Blu-ray vs. HD-DVD war. Sony eventually won that one, but the battle continued for such a long time because neither consortium wanted to lose the market to produce media for consumers—consumers who were increasingly getting their content online.
See the problem? Time and again, Sony took an excellently engineered solution and held it tightly, the better to extract big profits. But every generation, every iteration, Sony's need to control the format became more and more of a liability. Even loyal Sony customers could tell the proprietary formats were a screw job, eroding their happiness with their Sony product every time they had to shell out a premium to buy a Sony-authorized blank.
Unwillingness to Commit
Sony is rife with good ideas. Too afraid to commit to each one fully, Sony instead releases a ridiculous number of products in an attempt to see which might take hold, making many that seem like one-off oddities that even Sony doesn't believe in.
Take "Bravia Link", the streaming media box that Sony decided to sell as a $200 aftermarket option for its televisions while Sony's competitors were integrating similar services right into the TV. Worse, Sony sells the PlayStation 3. Why not integrate the streaming service into that, adding value to the PS3 and buy-in of its customers?
Or what about the Party-shot Automatic Photographer, a dock that works with just two models of Sony's point-and-shoot cameras to automatically compose and shoot portraits of party-goers. Great idea—so why isn't it just built into every camera Sony makes?
Nintendo ate Sony's lunch with the Wii—so Sony is building a Wiimote clone for the PS3.
Netbooks were hot—so Sony built a netbook twice as expensive as its competitors with little performance difference then let it fade away in the market after spending millions on its launch campaign.
Sony released the first e-ink reader years before the Kindle—in Japan only. And it was nearly impossible to load your own content onto it. And it took years to get a solid online library and store together. According to estimates from Forrester Research, Sony had only sold about 50,000 of its Readers before Amazon entered the game with the Kindle. It took a competitor with a superior product to convince customers it was time to look at e-ink readers at all. And the non-strategic advantage of being the only reader sold in brick-and-mortar stores for Sony to get the #2 market share it had at last tally.
Apple announced the iPad—so Sony says the tablet market is a "space [they] would like to be an active player in." I am sighing preemptively for the beautiful black slate that Sony will release in 2011, then never upgrade again. In the meantime Sony is pushing its new Chumby-based Dash device, or as you may recognize it, a five-inch thick touchscreen tablet that you have to keep plugged into a wall.