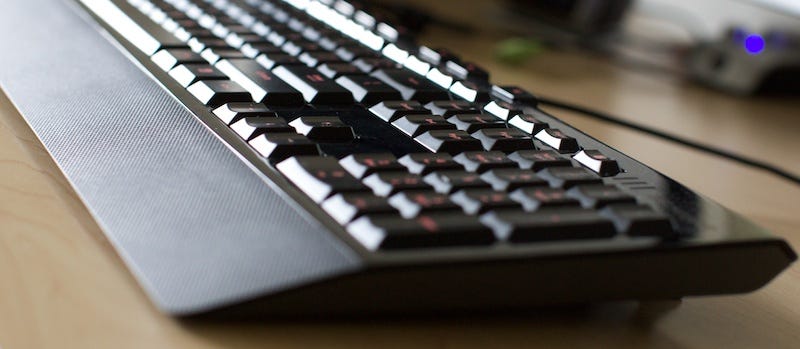 First law of gadget recessionomics: Take something you make, which is great, make it ever so less great, and sell it for ever so less money. That's how you end up with products like Microsoft's SideWinder X4 keyboard.
The Price
$60 MSRP, $46 retail.
The Verdict
The SideWinder X6 was a marvelous fresh start for Microsoft's rejuvenated gaming hardware division, designed with a brooding Death Star aesthetic, shit hot jog wheels, and a hot-swappable detachable number pad that can be hooked up to the left or right side. It's just $20 pricier MSRP (but retail, $12) than the X6, and I'll tell you straight up, a better deal.