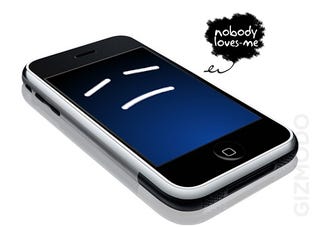 Apple and Microsoft support old computers for many years, only dropping them from a new operating system release when it's absolutely necessary. How long will companies support your older iPhone, iPad, Android, Windows phone and tablet hardware?
iPhone OS 4 doesn't support the first iPhone. And, as you can see in Steve's mail, they won't support it in the future. I can't blame Apple for such a decision. After all, the original iPhone—and the iPhone 3G—are very limited machines in processor power and operating memory. You can't hold back the operating system because of outdated technology. The problem is that, in the traditional computing world, things don't get outdated so fast.
Jobs' succinct reply made me think again about how this future computing world is going to be. Would your iPhone 3GS be supported by iPhone OS 5, which will probably come out next year? What about iPhone OS 6 in 2012? What about the iPad? And what about the Android cellphones or their incoming tablet?