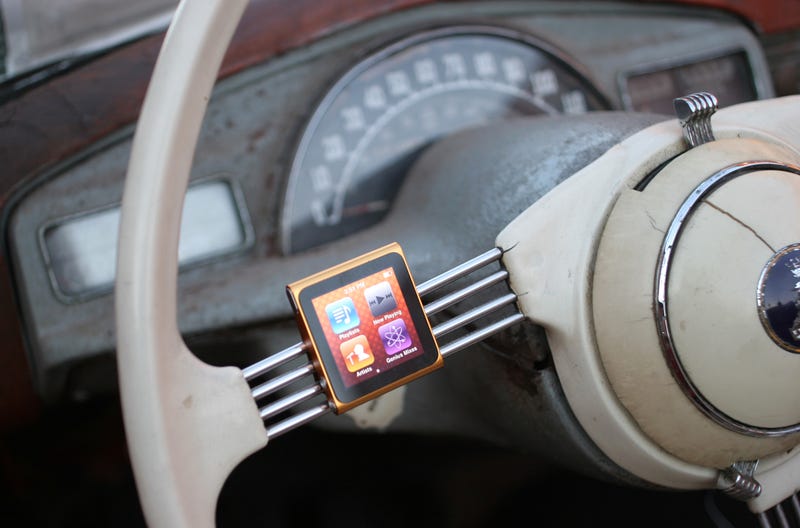 Apple's iPod nano 2010 is a good MP3 player. It's tiny, the battery seems to last forever, and it has a great user interface.
This is the best pure music player out there right now, thanks to the combination of its physical specs and user interface. It may not be the prettiest—it reminds me of some Chinese generic MP3 player designs—but the combination of its hardware and user interface make it a winner for anyone in search of a simple, ultra-compact, no-complex-apps-or-games-needed, extremely-easy-to-operate music player. Especially sports people.
This thing is tiny and ultra-light. Large enough to allow for easy touchscreen operation, but very thin at 0.35 inches—including the clip. At only 0.74 ounces, I forgot where it was clipped to my clothes until I needed to change a playlist. It lasted through three days without recharging one single time.
The fact is that, like with the iPhone, the iPad and the iPod touch, the nano's hardware is getting generic, almost invisible, condensed into a slice of glass and metal. The iPod nano is the last incarnation of the morphing computing paradigm, a 1.54-inch 240 x 240-pixel touchscreen that is just platform for its software.