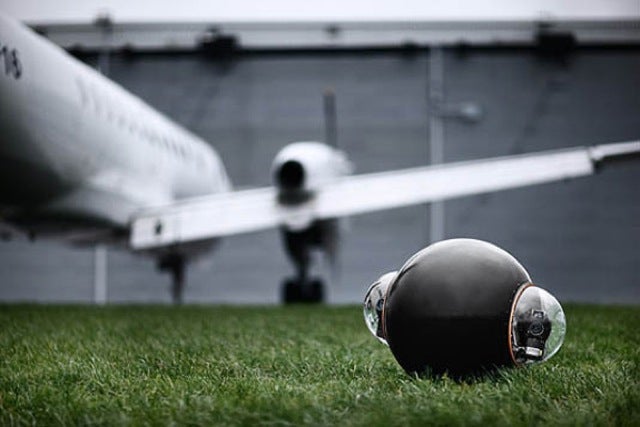 S
The Rotundus GroundBot is a dual-camera security bot that returns 3D video feeds to a security team located nearby. I think I'll call him Wheelie from now on. Wheels? You tell me.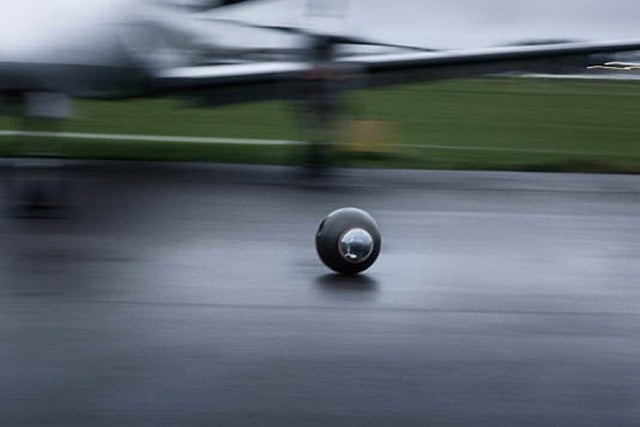 S
Ideal for environments with plenty of flat spaces, like airports.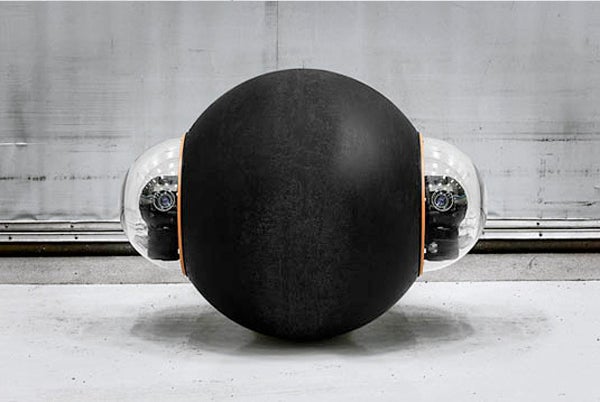 S
The smooth rubber surface provides smooth sailing and speeds of up to 6mph on flat surfaces.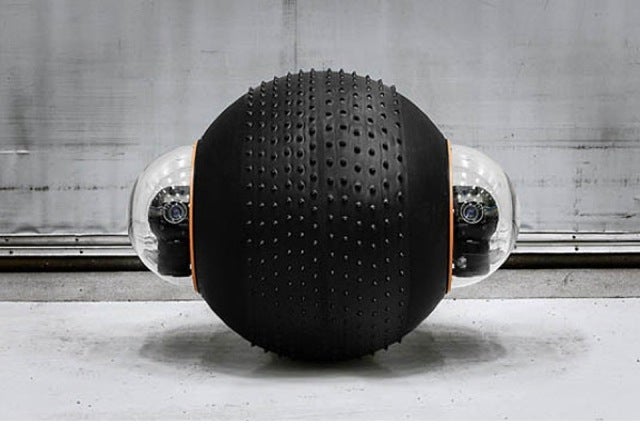 S
Those little nubs help the GroundBot wheel uphill.
The GroundBot is currently undergoing testing in Sweden by that nations's Defense Force. [BLDGBLOG via technabob]