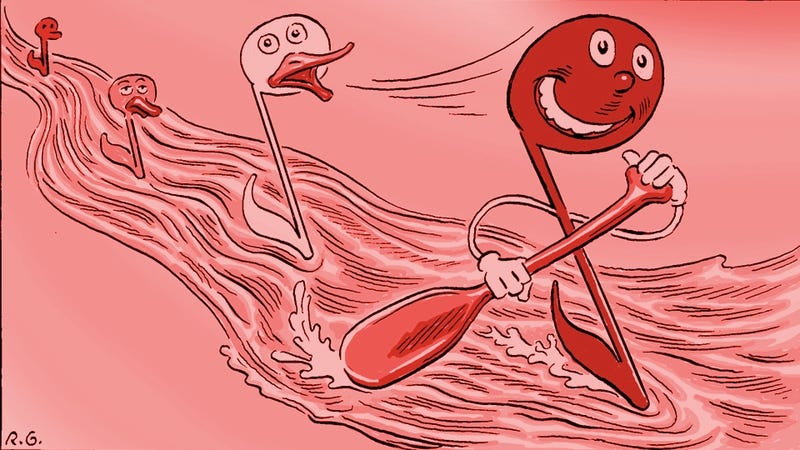 Music distributor STHoldings just pulled its collection of more than 200 record labels off of subscription music services. Like, all of them. Quoting one label, "Let's keep the music special, fuck Spotify." What do those fighting words mean for us?
UK-based STHoldings says it is removing 238 labels off Spotify, Rdio, Napster, and Smify by request. All but four of its distributed labels specifically requested off of Spotify. STH accuses streaming services of "cannibalizing" their digital revenue, and cited a study commissioned by the music business association NARM, which revealed the not-so-startling news that people who use subscription services are less likely to buy physical or digital music. STH says their undisclosed internal numbers confirm NARM's findings.
That streaming hurts sales might sound obvious, but it's a bigger deal than you think. First of all, from what we've seen, the study doesn't say enough to justify STH's actions. It essentially reports survey responses about people's discovery habits and how likely they are to buy music. The report's findings indicate that people who stream don't buy as much, but doesn't disclose any actual sales or revenue data. Perhaps more importantly, Spotify reps told MusicAlly that the study was conducted before Spotify really took off. The market could be completely different now. (Update below)
But forget the study for a second—it's a smoke screen—let's cut through the spin and invective to some important realities about music, the people who love it, and the business that needs to thrive to support it.
STH's revocation of its catalog from Spotify sucks for the fans who use the subscription service, but it's not that surprising considering STH represents homegrown independent labels. The company mostly distrubutes music in niche electronic music genres, but it could just as easily be a tiny label that produces indie rock in Seattle, backpack rap in New York, or blues in Memphis. These labels and their artists earn their keep—or sometimes merely their subsistence—by selling physical and digital music to devoted fans all over the world. These labels need to sell records to survive, and unfortunately Spotify only pays a pitance per stream. If a label doesn't have the reach of a major it's not going to make anything using the service.