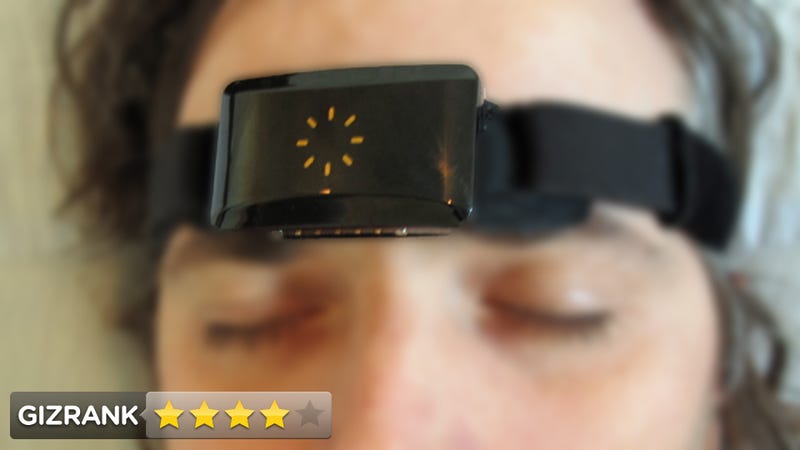 I'm tired. I'm old and I'm groggy and mentally slow. I don't get enough exercise, or family time, and I'm sick too often. I don't perform my best at work, or anywhere else, and I'm grumpy when I don't mean to be and it's all largely because I'm so damn tired.
Next year, I want to get a better night's sleep. Maybe you do too. The $99 Zeo Mobile can help.
Sleep is so strange and mysterious. Why do we need it? It's restorative, sure, but on a fundamental evolutionary level it's such a weird process. Why should I have to power down every night? Go without it for an extended duration, and you basically go nuts. Get too little of it over time, and you become fatigued and ineffective. Get too much and you waste your life away. What's the deal?
So, it's little wonder that we're under a deluge of sleep tracking services. The Fitbit, Sleep Cycle, Path, and the Jawbone UP all spent much of last year trying to count your Zzzzzz's. One of the newest entries is the Zeo Mobile, which is a more portable, smartphone-based version of its bedside sleep monitoring system.