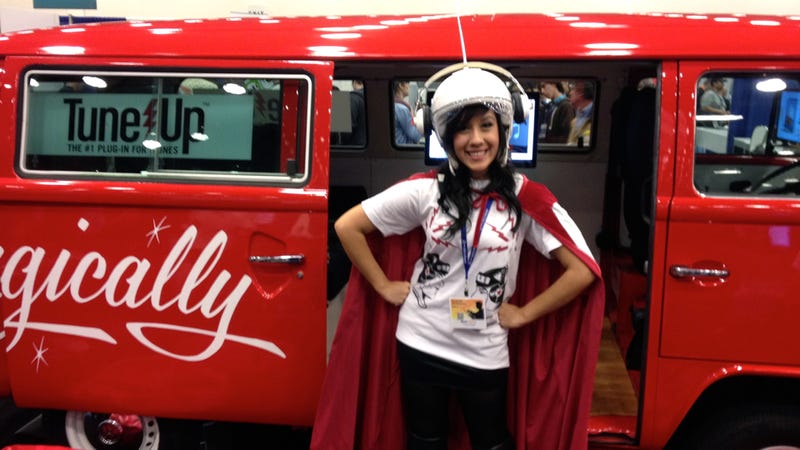 I love Macworld Expo. I've gone more years than I haven't out of the last dozen. But for most of those years, Apple was presenting. That's changed.
In the past decade and change, Expo went from technology side show to main event. Post-iPod, the press arrived in greater numbers. By the time the iPhone launched, they began showing up in troop trucks. It became impossible to get a good seat. The number of exhibitors likewise swelled. It was chaos. And too normal. All the weirdos left. Or at least, there were so many normal people, the big old nerds weren't as evident. I hated that. And I especially hated the media. Fuck the media.
But then Apple pulled out. And so too did all the hangers on in the media. And IDG canned the Expo, at least in the form it once was. Now it's called Macworld | iWorld. And it's officially not a trade show, guys. It's an event by and large for the fans. And that means that most of the exhibits are consumer oriented. Everyone, seemingly, had stuff on sale. The exhibitors I talked to all said they were busy. So that's good.
Trade shows are stupid. They're kind of pointless, especially now that the Internet is the world's biggest trade show. So the idea of re-casting this thing as a Fan Con makes a certain sort of sense.