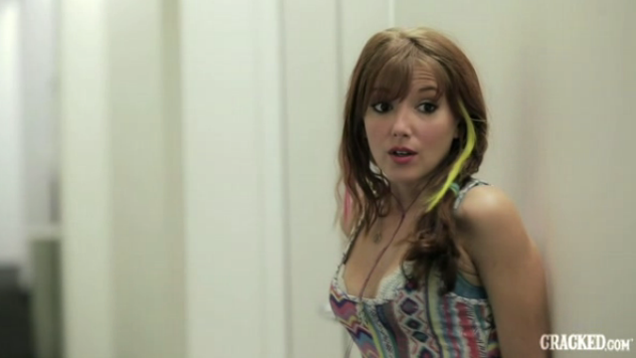 Ah, the pixie dream girl of romantic comedies past. She's perfect, isn't she? So light-hearted, so whimsical, so in touch with the simple joys of glitter. But what lies beneath that fairy dust exterior? Well, this.
Can no one help these poor, adorable, carefree women? And to be honest, even after watching this—should they? Full video below:
The rest of this week's top web comedy videos, including an exploration of Peter Dinklage's dinklings, a PSA to save Community, and yet another video of People Saying Sh-t, can be found over at Splitsider.
- We sadly waved a curious and playful goodbye to Lord Wyndemere as Paul Brittain left SNL.
- We talked to director Peter Atencio about the making of Key and Peele.
- We struggled to accept how these ten pilots were never picked up.
- We spoke to Jon Glaser about Delocated's third season.
- We advised you to model your life after Drake, son.
- We stayed up late for Late World with Zach on VH1.
- We sang the praises of Casey Wilson's time on SNL.
- What would life be like if SNL ripoff Fridays was still on the air?
- We bugged you to watch The Untitled Web Series That Morgan Evans Is Doing.
- Man, Alec Baldwin's been hosting SNL for a long time.
- We watched some interviews with David Letterman, Merril Markoe and Billy Crystal when they were itty-bitty baby comedians.
- We looked at the ten movies that everyone loves to hate.