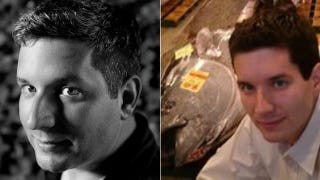 John Biggs knows the exact first and last moments of his time at Gizmodo down to the minute: APR 18, 2005 4:28 PM to JUL 2, 2006 11:23 AM. But during that time, the site grew from Joel Johnson's one man shop into something bigger—and, hopefully, better.
What was Gizmodo like when you got here? What were you like? What would you differently today than when you started at Gizmodo?
John Biggs: I was, I suppose, the fourth or fifth Gizmodo employee. I started under Joel Johnson, who was this kind of weird, really tall guy who seemed really stressed when I first met him. I was laid off from Laptop magazine in 2005 and I wasn't sure what I wanted to do. I think I emailed Joel when he was looking for writers before I was laid off at Laptop anyway, so I was probably on the road to getting the boot at the magazine. I couldn't stand writing 5,000 word articles on PCMCIA cards.
Joel and I met in the city once and then near his house. He was really intense at the time because he was literally writing 28 posts a day, every day, and had not a moment's respite. He told me it would be fun. He said he had been talking to folks at the New York Times, and they wanted to write for him. I figured I would never get the job.
But no. Joel hired me. I started doing 14 of those posts. Then he quit, and I had to do all 28 of those posts. So I ramped up the hiring and brought in Charlie White, Nicholas Deleon, and Jason Chen.