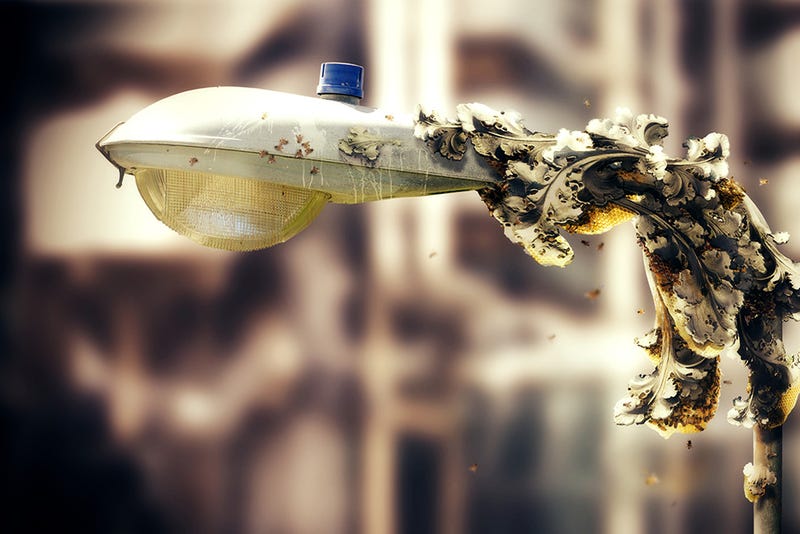 Gizmodo's 3D Printing Week, a collaborative project with GE that comes to a close this evening, would only be partially complete without a look at the use of animals as living 3D printers. They are sentient printheads, we might say: biological sources of material, whether it's silk and honey or plastic and even, as we'll see below, concrete.
Animal Printheads
Spiders, silkworms, and honeybees are already 3D printers—and bioengineering is rapidly making that more than just a poetic metaphor. These creatures are organic examples of depositional manufacturing, and they have been domesticated and used throughout human history for specific creative ends.
Just this week, for example, we learned that, given a special diet, silkworms can produce colored silk, readymade for use in textiles, and other examples are not hard to come by. Indeed, using bees as 3D printers is already something of an accepted artistic process.