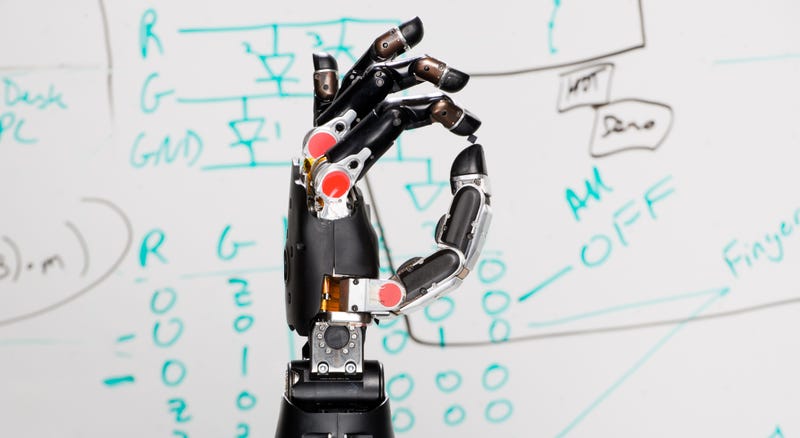 When I asked Johnny Matheny if I could shake his hand, I was admittedly a little nervous. The soft-spoken Floridian lost his lower left arm to cancer eight years back. His new arm—an advanced, mind-controlled prosthetic developed by DARPA—can crush a human human skull like a child squeezing a clementine.

Of course, Matheny is a professional, and he gave me a very controlled, firm handshake. While you'd never mistake the robotic, carbon fiber arm for its flesh-and-blood counterpart, in terms of dexterity, the two are pretty darn close. If we're talking raw strength, the synthetic arm is far superior.
"This thing has as good a range of motion as a natural hand," Matheny said in his charming southern twang, explaining how he could greet you with his right hand while opening a car door behind him with his left. "The only thing it can't do is the Vulcan V," he added, referring to the universal nerd pride gesture popularized by Star Trek.