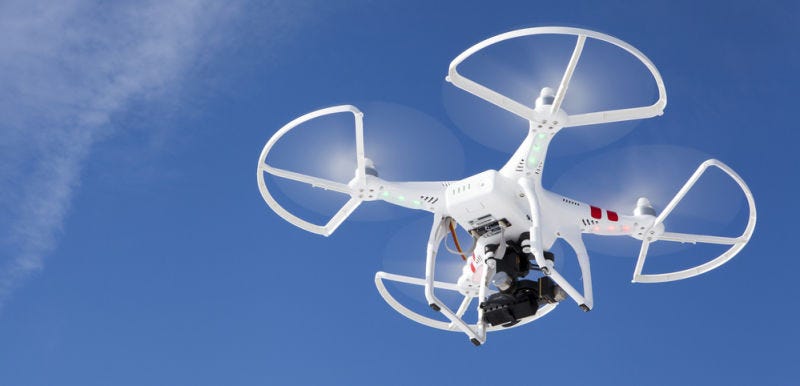 Drones: beloved by amateur photographers, scourge of air traffic controllers and firefighters nationwide. Now, you can add power companies to that list.
According to the LA Times, a drone crashed into wires lining Larrabee Street and Sunset Boulevard about 1:15 Tuesday afternoon, knocking one of the wires to the ground and cutting power to nearly 700 Southern California Edison customers. The power company repaired the damage within three hours, but noted it's the first time they've had a drone take out power.
Although this particular incident probably isn't the end of the world, it will add fuel to regulator's plans to register drones in the United States. California in particular is a hotbed for incidents, with four pilots coming into LAX reporting near misses just this month.