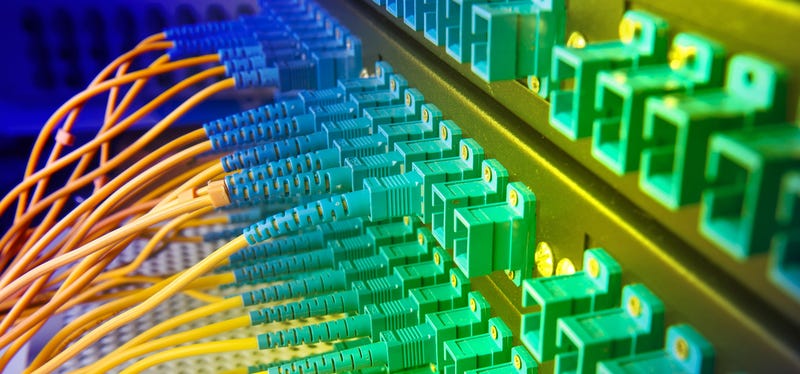 So, that Internet apocalypse that's going to befall us when our fiber optic cables max out? Maybe not so much. On Thursday, engineers reported in Science that they'd broken the "capacity limit" for fiber optic transmission, opening the door to future networks that carry more data further at lower costs.
As the world's collective Internet demand continues to skyrocket, electrical engineers have been keeping pace by upping the signal that passes through our fiber optic cables, allowing us to send and receive more juicy data faster. But optical fiber transmission has certain physical limitations. If you boost the power too much, the beams of laser light that carry data start interfering with one another, until eventually, the signal degrades and information is lost.
Whispers of a so-called capacity crunch—a singular moment when the cables simply can't spit out our cat videos any faster—have taken on a louder, more alarmist tone recently. Some experts have gone so far as to suggest the Day of Reckoning might be upon us in as little as five years.