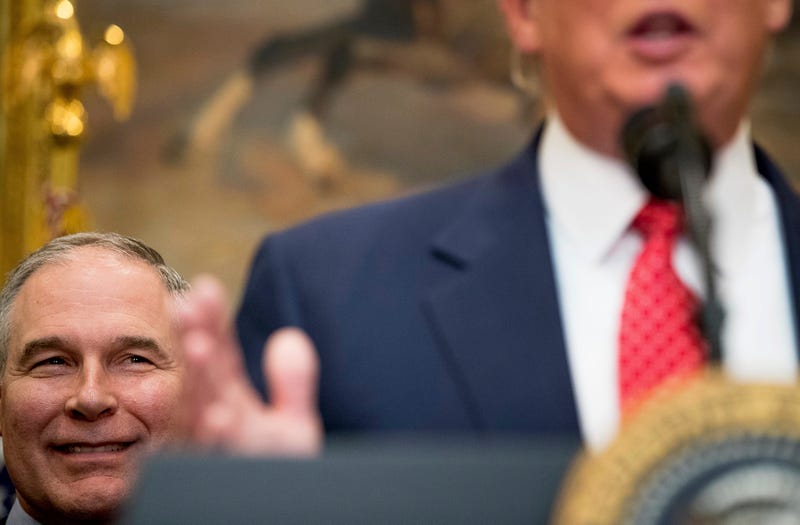 Environmental Protection Agency head and fossil fuel shill Scott Pruitt is a simple man. He likes denying climate change, obscuring the thousands in campaign funds he's received from the fossil fuel industry, and denying climate change some more. Bloomberg reported Thursday morning that Pruitt is now saying he doesn't believe the overwhelming scientific consensus that CO2 is the primary contributor of global warming. What a convenient viewpoint to take when your oil buddies want you to deregulate carbon emissions!
"Measuring with precision human activity on the climate is something very challenging to do, and there's tremendous disagreement about the degree of impact," Pruitt said on CNBC's "Squawk Box" on Thursday. "So no, I would not agree it's a primary contributor to the global warming that we see."
Pruitt's long been a climate skeptic, writing that the climate change debate is "far from settled," and wouldn't relent during his confirmation hearing to lead the agency. When Bernie Sanders asked him what caused global warming, Pruitt said CO2 from human activity "impacted," rather than "caused" climate change. Did it matter that the prospective head of the EPA disagreed with the scientific community about what causes global warming? "My opinion is immaterial," Pruitt told Sanders.