The hits just keep on coming for the environmental community. On Tuesday, President Trump signed executive memoranda aimed at advancing construction of the Keystone XL and Dakota Access pipelines, projects heavily protested by climate activists and members of Native American and Aboriginal tribes as potentially catastrophic oil spill hazards.
Both the Keystone XL and Dakota Access Pipeline (DAPL) projects were frozen by Obama, who vetoed the former project in late 2015, and denied the final permits needed to push the latter pipeline completion last month. Yesterday, Trump revived both when he signed a document allowing the feds reconsider the Keystone XL, and another aiming to expedite completion of the DAPL. "We'll see if we can get that pipeline built," Trump said on Tuesday of the Keystone XL pipeline. "A lot of jobs, 28,000 jobs. Great construction jobs."
These actions are the latest alarming indication that Trump's administration is constructing a false binary, with jobs and the economy on one side, climate and environmental regulation on the other. While neither pipeline bears significant climate risks on its own—though concerns about drinking water contamination are legitimate—the Trump administration is sending a clear signal that this is the beginning of a new, pro-fossil fuel era. And, just as importantly, that it's the end of Obama's era of federally-mandated climate action.
Here's a quick recap of the controversy surrounding each of the embattled pipelines, and what Trump's decision to revive them could mean.
Dakota Access Pipeline

G/O Media may get a commission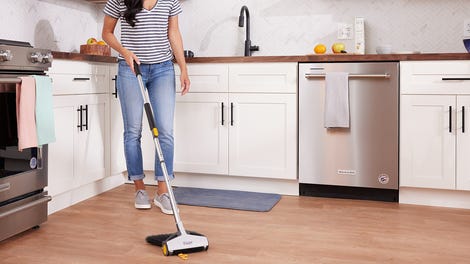 BOGO 50% Off
Flippr - BOGO 50% Off
The Dakota Access Pipeline, led by Energy Transfer Partners company, is an underground pipeline intended to transport crude from the Bakken oil fields in northwest North Dakota to an oil tank farm in southeastern Illinois. The pipeline, which will stretch 1,172 miles, is reportedly about 87 percent complete, but has come up against strong opposition, both near the Standing Rock reservation in North Dakota, and in outer areas once promised to the tribe, but later taken away.
In the summer of 2016, the Standing Rock Sioux Tribe filed a complaint in federal court against the DAPL, saying that it "threatens the Tribe's environmental and economic well-being, and would damage and destroy sites of great historic, religious, and cultural significance to the Tribe," because of its proximity to sacred land and the potential to contaminate the Missouri River, which the tribe depends on for water, and which the pipeline would travel directly underneath.
Contamination of water supplies happens more often than oil companies would like to admit. Just last week, a Canadian oil pipeline spilled 53,000 gallons of oil onto Aboriginal land in Saskatchewan, Canada. And last December, about 150 miles from the site of Dakota Access Pipeline protests, 1,800 barrels of oil were recovered from a creek in North Dakota after pipeline equipment initially failed to detect the leak. In other words, the key thing Standing Rock protesters are trying to avoid has already happened.

Then there's the climate impact of the project. Lorne Stockman, the research director for fossil fuel research nonprofit, Oil Change International, estimated that each year, the pipeline would produce the annual equivalent of 30 coal mines worth of CO2, taking into account the "total lifecycle emissions from producing, transporting, processing and burning" the oil. 

The DAPL has thus become a symbolic lightning rod uniting both Native American tribes in a fight for environmental justice, and climate activists who see every new pipeline as a step in the wrong direction for our overheated planet. The strength of that opposition movement was made clear in December, when the Army Corps of Engineers agreed not to grant Energy Trade Partners the right to drill under the Missouri river. Trump's move on Tuesday, to reverse the Army Corps' decision, is a major setback for pipeline protesters—but their movement remains strong, and we can expect the fight to continue.
The Keystone XL Pipeline
The proposed Keystone XL project is an expansion of an already existing pipeline system that would deliver oil from Alberta, Canada to Steele City, Nebraska. Once completed, the pipeline will pump a projected 800,000 barrels a day of petrol-rich oil from the Canadian tar sands to the corn belt.
Any major pipeline comes with a carbon cost, but the Keystone project in particular has sparked the ire of environmentalists, because oil sands produce an estimated 17 percent more carbon dioxide than domestically-refined crude oil. In an op-ed forTthe New York Times, James Hansen, former director of NASA's Goddard Institute for Space Studies, argued that federal backing for projects like Keystone XL creates a dangerous dependence on precisely the sorts of fuels most likely to accelerate climate change:
Instead of placing a rising fee on carbon emissions to make fossil fuels pay their true costs, leveling the energy playing field, the world's governments are forcing the public to subsidize fossil fuels with hundreds of billions of dollars per year. This encourages a frantic stampede to extract every fossil fuel through mountaintop removal, longwall mining, hydraulic fracturing, tar sands and tar shale extraction, and deep ocean and Arctic drilling.
State Department Reviews have shown this particular pipeline will have negligible impact on both jobs and the environment—but Hansen is right to be alarmed at how projects like Keystone XL are a symbolic step backwards. As the dangers of global warming grow ever more apparent, our government should be taking the opportunity to create new clean energy jobs and rewrite history, rather than enabling the industries of bygone days to continue unchecked.

Implications for the US and the planet
Hours before signing the executive memos that undo Obama's own orders regarding Keystone XL and the DAPL, Trump told a group of automakers including General Motors and Ford that environmental regulation is "out of control," and that he plans to scale back regulations to make it easier for businesses to expand.

"We're gonna make a very short process," Trump said. "We're gonna either give you or we're not going to give you your permits, but you're gonna know very quickly. And generally speaking, we're going to be giving you your permits. We're gonna be very friendly."
Trump's statement represents nothing short of a monumental shift in how America will balance environmental regulation with job creation: namely, ignoring the former for the sake of the latter. Of course, job creation and environmental protection aren't necessarily at odds—consider the estimated hundreds of thousands to millions of jobs the clean energy industries of the future can create—but this rhetoric taps into the same "America first" mentality that was catchy enough to get Trump elected.
It's worth noting that conflicts of interest abound: Trump held stake in Energy Trade Partners until last month and Scott Pruitt has taken hundreds of thousands in campaign contributions from fossil fuel companies. Meanwhile, Trump's secretary of state pick, Rex Tillerson, is the former head of the world's most profitable oil company.
What does the US does domestically can, and likely will, have ripple effects around the the world. And as we step away from prioritizing climate action, some energy experts worry we'll see an international domino effect, wherein other the nations let their climate action plans slide, too. What if China, the world's largest carbon emitter, said "China first" and began an epic scale-back of its clean energy initiatives? No need to ask an expert: we'd be screwed. By all indications, this is the beginning of an anti-science, pro-business backslide that is as potentially calamitous as it self-inflicted.
Hearteningly, protesters and activists aren't giving up.
"Indigenous peoples, landowners, and climate activists did everything in our power to stop Keystone XL and Dakota Access, and we'll do it again," May Boeve, executive director of 350.org, said in a statement following Trump's orders. "These orders will only reignite the widespread grassroots opposition to these pipelines and other dirty energy projects. Trump is about to meet the fossil fuel resistance head on."