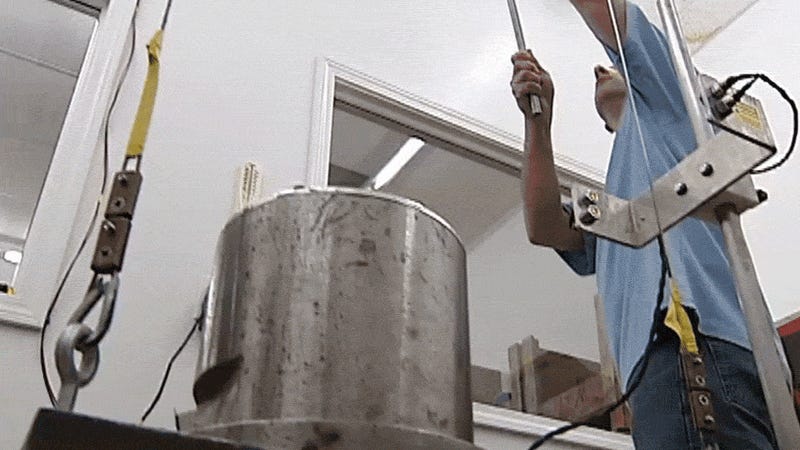 In a new study published today in the Journal of Neurosurgery, a group of scientists proved, seemingly, that modern football helmets are better than old leather ones. Thanks, guys. What is more notable, however, is that this batshit crazy device is how the data was gathered.
The tests run here, by a group of scientists associated with Virginia Tech, found that 10 modern helmets performed significantly better at reducing the force transmitted to the skull from various types of impact. The results improved concussion risk by anywhere from 45 to 96 percent, which would be more encouraging if the old helmets weren't 80 years old.
The study was undertaken, presumably, to combat the idea that helmets are totally ancillary to preventing brain injuries in football, and are only meant to protect the skull. Even though it's finally commonly accepted that chronic brain trauma is a a pervasive issue in football, how to address it still draws heated debates.