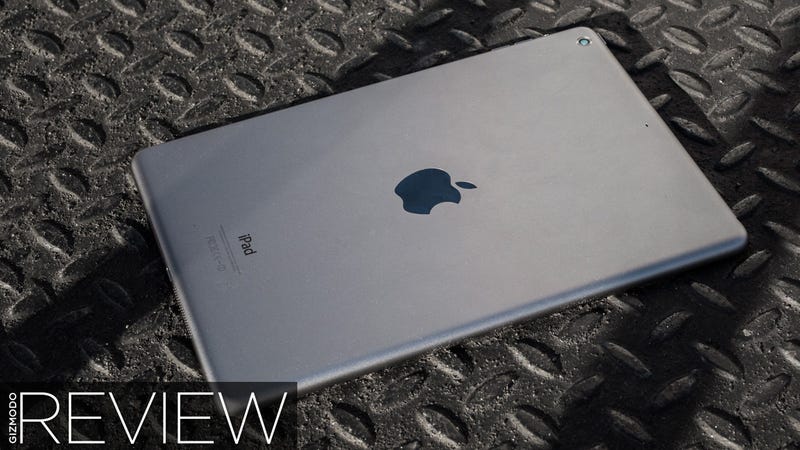 It's hard to imagine that it's been only three years since the original iPad came out, since tablets were a part of our daily world. Sure there were tablet computers before, but there weren't tablets the way we know and use them today. And while the iPad changed personal computing forever, it has remained mostly unchanged—especially on the outside. That is, until now.
Why It Matters
The iPad has been the dominant large tablet since its inception. There are competitors, sure. Surfaces, Fires, Tabs, and Nexii have come and gone, but none has been able to unseat the iPad as a go-to 10-inch slab. Which explains, in part, why the iPad made it through four generations largely unchanged. It wasn't broke, so Apple didn't fix it.
The iPad's real competition, it turns out, has come from a cadre of smaller tablets—including Apple's own mini. Every member of the 7-inch contingent is smaller, lighter, and more affordable than the iPad. It's that portability and design that the iPad Air is responding to. With the Air, Apple fights back against the Fire HD, Nexus 7, and iPad mini by co-opting the latter's terrifically trim design. Luckily for everyone, it scales fantastically.
Design
Up until now, the iPad's greatest triumph has been its functionality; it's a 10-inch tablet with a great ecosystem and a brilliant display that just works. But the previous iPad design was never particularly beautiful, with its monstrous bezel and kludgy curving back. It was a design that seemed more and more dated with every year it remained untouched, Apple more intent on beefing up guts than prettifying the exterior.
The iPad Air acts as one massive corrective to those three years of stagnation. With sleek, skinny side bezels, and shiny silver chamfers like those we've come to love on the iPhone, the Air is hands down the most beautiful tablet Apple has made to date. Like an iPad mini, but more, and with a screen worth looking at.