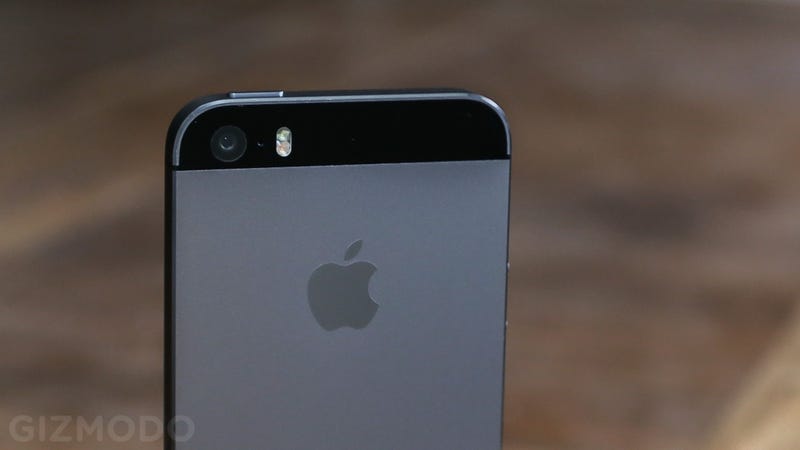 For once, there's actually something new to talk about with an iPhone.
Well, sort of. There isn't that much difference between an iPhone 5 and an iPhone 5S. Physically, the only thing that separates them is that the home button is now much flatter, with chamfered edges. It's clickier than before, and pressing it is satisfying in the way that pressing a button is supposed to be. That's important because of how much you use the home button, and a detail Apple got right here.
The rest of the phone shares virtues and vices with the 5: Thin, light, great screen, slightly overly delicate, coloring that you just know is going to chip off in a hurry if you don't use a case, but overall strong build quality. And then there's the fingerprint scanner.
OK, fine, Touch ID is nice. I was skeptical! Unlocking your phone with just your fingerprint is kitschy, and gimmicky, but more important than that: It's highly conducive to abject laziness. That's all you really want out of anything in tech, really, added convenience without any sacrifice. (It remains to be seen what this looks like from a privacy standpoint, obviously, regardless of Apple's assertions, but for now we're just talking about functionality.) It's a handy feature that, from an hour or so of using it, actually works well.
While setting up your iPhone, you'll be asked to press your finger onto the scanner repeatedly. And then you just stick your finger on the button, over and over, in a few different positions, until it's satisfied that it knows what your fingerprint looks like. You can go into settings later on and add more fingers, in case you want to unlock your phone with your pinky because you are an asshole. I added both of my thumbs twice, just in case that helps it recognize them (it probably doesn't, I'm just dumb).