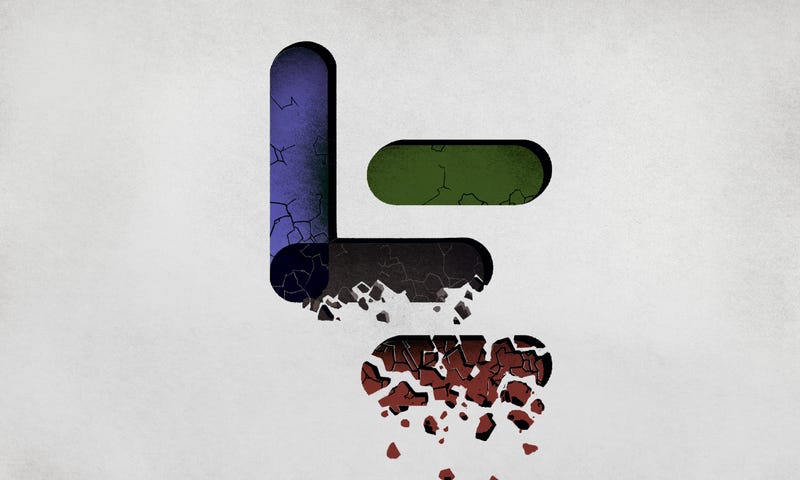 In 2016, rising Chinese tech star LeEco made an aggressive move to conquer the unfamiliar US market with cheap gadgets. But just months after a blingy launch event in October, the company's American operation is in shambles. From missed payrolls to disappearing employees, former employees of the once-hyped startup tell us how it all went wrong.

When LeEco abruptly blitzed its way into the American market with a barrage of budget gadgets and services last October, it had all the trappings of a booming tech giant that could realistically succeed in the US. LeEco is part of a complex business empire run and funded by its founder, Yueting Jia. Jia's businesses include the publicly traded (in China) Leshi Internet & Technology, which was founded in 2004 and is best known as the "Netflix of China," thanks to its LeTV streaming service, which the company claims has hundreds of millions of users. Jia's other ventures, which are all colloquially known as LeEco ("Happy Ecosystem" in Chinese), have expanded to sell cheap TVs and smartphones with top specs, electric bikes, and even an electric car project. Separately, Jia is also the main investor in the US electric car startup Faraday Future. (For more information about the convoluted web of companies, read this excellent article from The Information.)

In an October blog post describing the company's ambitions in America, Jia, who goes by YT, said he'd been eyeing the United States market for years. LeEco would hardly be the first tech brand to try to elbow its way into the US market, in which established players like Apple and Samsung reign supreme, but perhaps it could be the first to succeed. Americans have proven an elusive target for many Chinese tech upstarts, like Xiaomi and Huawei, who can't get their smartphones to catch on in a meaningful way. Even TCL and HiSense, which have gotten traction selling cheap TVs, still haven't managed to establish brand recognition.

A former employee of the company told Gizmodo that the company's plan in the US was to use its success in China to "buy its way into marketshare." And buy it did.

In June last year LeEco spent $250 million acquiring 49 acres of land in Santa Clara from Yahoo. YT claimed that LeEco, which had more than 500 employees in the United States at the time, would eventually employ 12,000 at its new "EcoCity" headquarters in Silicon Valley. In July, it announced its plans to buy budget TV maker Vizio for $2 billion, a move that was characterized by executives as a way to crawl into the US hardware and content markets on the back of an established brand that accounts for an estimated 20 percent of US TV sales.
Former employees also said that the company aggressively pursued talent, often with over-market salary offers that came with the promise of big bonuses. The company went on a hiring spree of high profile executives, including Todd Pendleton (hired as Chief Marketing Officer), Shawn Williams (hired as Chief Administrative Officer), and Danny Bowman (hired as Chief Revenue Officer), all of whom were poached from Samsung. Josh McGuire, formerly of Google, was hired as General Counsel.

The idea, as pitched to investors and new American employees, was that LeEco would be the fusion of Apple and Netflix. The company strategy was to not just make high-spec, reasonably priced devices, but to pair those devices with a content ecosystem.

In recent months, a cascade of events has shown that LeEco wasn't prepared to deliver on its plans, or to confront the challenges of entering the US market. The $250 million land purchased for EcoCity was put up for sale in March. The company has publicly acknowledged over-expanding, and has reportedly missed payroll several times. Former employees detail brutal layoffs, which by April 2017 significantly hobbled teams across legal, finance, sales, and recruiting. Earlier this month, LeEco's planned acquisition of Vizio fell through, with the company blaming "regulatory headwinds" in China on its inability to complete the purchase.

Last week, Bloomberg reported that LeEco in the US had missed its sales goals for 2016 by a significant margin. And as we speak, trading of shares in YT's public Chinese company (Leshi Internet Information & Technology Group) have been halted in advance of a restructuring plan with "major adjustments," as well as its 2016 financial results.

Many feel that LeEcco's American experiment won't survive much longer. "It's all over now but the screaming," a former employee told Gizmodo.

Wheels off at launch
Prominently staged at San Francisco's swanky "Innovation Hanger," LeEco's American launch event on October 19th, 2016 was truly a spectacle. Even watching the livestream from New York City, I was struck by the bombastic presentation, which was soaked in buzzwords and promises that the company was "breaking boundaries to ignite the Eco world." Well-produced interstitials showed off how LeEco phones would help users' lives "shaping the future of tech, entertainment, and lifestyle" through one connected ecosystem.

Unbeknownst to the journalists and invited "influencers" in the audience—many of whom attended on LeEco's dime—the flashy launch had been delayed twice. Sources say that a tentative launch date was planned for August, although no one thought that would actually happen. A launch date for September was then set, but it was also pushed back because, as one former employee said, "it's a little hard to launch a product when the product isn't ready." Apparently, phones weren't manufactured in the quantities needed to actually ship to customers, retailers, or even be shown off at a launch event.

Even after the delays, not everything was ready to go when October 19th rolled around. In addition to showcasing LeEco's TVs, smartphones, and electric bikes, the launch event was supposed to be the debut of the LeSEE electric car, a would-be competitor to Tesla's Model S. But just hours before the press conference, LeEco claimed the car was involved in a mysterious accident en route to the venue, and the non-working replacement shown on stage couldn't drive itself as originally planned. YT reportedly called the failure "a real bummer."