A year ago, Chinese tech conglomerate LeEco, often known as "the Netflix of China," was flying high. By many measures, the quickly growing company appeared poised to become a global consumer electronics powerhouse. How quickly things have changed course.
After a splashy U.S. launch of low-priced smartphones, smart TVs, and electric bikes, the company admitted that it was growing too fast, and was running low on cash. Faraday Future, a U.S.-based electric car start-up that counts LeEco as its primary investor, has had numerous problems paying its bills, retaining staffers, and generally proving that it isn't bullshit. The Great Wall, a big budget film starring Matt Damon and co-financed by company's film division, Le Vision Pictures, flopped at the U.S. box office and failed to meet expectations in China, putting a damper not just on Le Vision Pictures' future film ambitions, but on the broader U.S./China film co-financing space.
Today, things got even worse: LeEco is calling off the $2 billion acquisition of TV brand Vizio, which was first announced last summer.

In a statement sent out to the media, LeEco says (emphasis ours):
LeEco Global Group Ltd. and VIZIO Inc. announced today that the merger agreement to acquire VIZIO will not proceed due to regulatory headwinds. We continue to believe that there is great synergy between the two companies, and are pleased to announce that LeEco and VIZIO have reached an agreement that is a win for both companies.

Under the new agreement, LeEco and VIZIO will continue to explore opportunities to incorporate the Le app and content within the VIZIO connected CE platform, and engage in a collaborative partnership to leverage LeEco's EUI (Ecosystem User Interface) platform, along with the brand's exclusive content and distribution channels, to bring VIZIO products to the China market.
G/O Media may get a commission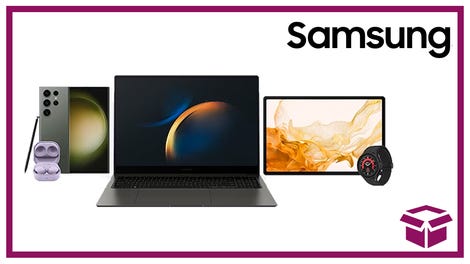 24 hour deals
Discover Samsung - Daily Deal
We've reached out to LeEco to get more clarification on what "regulatory headwinds" mean, and to Vizio to see what this failed deal will mean for its brand and its plans moving forward. LeEco didn't have any additional comment for us when we asked, except to point us to a LinkedIn post from research firm IDC's Chris Dong, which notes that since November, the Chinese government has been holding outside investment deals—that is, Chinese acquisitions of non-Chinese companies—to stricter reviews.
In a statement, Vizio told us: "Both LeEco and Vizio will continue to operate as separate, independently owned and operated entities, with Vizio's operations continuing under the same management team headquartered in Irvine, California."
It certainly seems possible that the regulatory climate in China may have prevented LeEco from finalizing the Vizio acquisition. That said, it's also true that LeEco as a company is in the midst of a cash crunch. Last month, word broke that it was looking to sell the expensive land it bought in Silicon Valley just last year because of financial problems. (Ironically, LeEco bought that property from Yahoo, another troubled tech company.)
All of this paints a very bleak picture for a conglomerate that was coming hard and fast for the US market just six months ago. The company, which is best known in China for its online streaming service with 730 million monthly users, wanted to expand its ambitions from beyond video to include phones, electric cars, TVs, and other gadgets. In the last year, the company made a big play in the US market: Last July, LeEco announced its intention to buy Vizio—one of the most popular budget TV brands in the U.S.—as a way to enter the market and to help act as a launchpad for its own video services and partnerships.
But by November, it was clear the company's broader ambitions had faltered, with CEO Yueting Jia admitting the company had grown too fast, and that it would scale back many of its global expansion plans. At the time, we spoke with Danny Bowman, LeEco's Chief Revenue Officer in North America, and he told us that "everything will continue to be on track with the announcement we made with Vizio," adding that "the United States is our highest priority within the company." But five months later, with the big Silicon Valley HQ on the sales block and its biggest acquisition canceled, it's unclear what LeEco's U.S. plans will look like going forward.
Do you have any information about what is happening at LeEco or Vizio? Email me at christina.warren@gizmodo.com.