Unless you're spending a lot of time in mainland China you've probably never heard of LeEco. But you should know LeEco. In 2015 the company sold more phones than Apple. Its web series, Go Princess Go, was one of the most watched web series in China, before censors had it edited due to too many bisexual time travelling shenanigans. And two days ago it bought American television giant Vizio.

You know Vizio. Since starting in 2002 the TV company has repeatedly jockeyed with Samsung for the title of bestselling TV in America. There's a good chance there's a Vizio set in your home, and if there isn't there was a year or two ago. Vizio's enormous and enormously successful. By purchasing it LeEco is making a play to take over American airwaves.
Not that it would claim as much outright. A LeEco rep demurred when I posited that theory.
With its $2 billion dollar acquisition LeEco now owns one of the largest TV makers in the US, and today the first trailer dropped for its first American film production—which also happens to be the most expensive film ever shot entirely in China. The Great Wall stars American A-lister Matt Damon, Chinese A-lister Andy Lau, and possibly some sort of dragon monster?
G/O Media may get a commission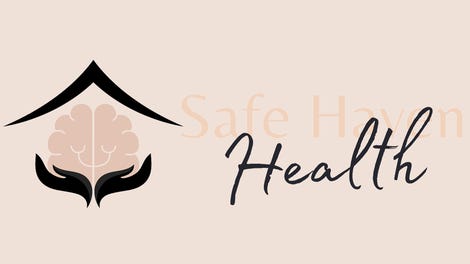 Addiction counseling
Safe Haven Health
To ensure the success of what would otherwise be a blind money grab, LeEco lured Zhang Yimou into a multi-year contract in its film production company, LeVision. Yimou is known to general American audiences for Hero and The House of Flying Daggers, but before throwing himself on the wuxia money train he was the major indie darling director of Raise the Red Lantern. As a leading member of the Fifth Generation of Chinese cinema, Zhang has been an ambassador of Chinese cinema for nearly thirty years. If you're going to try and improve the popularity of Chinese cinema abroad he is the guy to help you do it.
Yet LeEco's ambition for ruling American eyeballs extends beyond the movies we watch and the televisions we watch them on. LeEco also wants to know what we'll watch before we watch it.
Which is why the most fascinating part of LeEco's push into America this week is its large share of new company Inscape. Inscape started as tracking software found in every single Vizio TV—that's more than 10 million sets! It monitors everything you watch and then sends the data (anonymously) back to headquarters, where data nerds codify and collate. The company has spent the last few years building a very detailed analysis of what Americans watch, how they watch it, and when they watch it. It's the kind of data Nielsen yearns for and the kind of data that has made Netflix and incredibly powerful player in the entertainment game.
Inscape was spun out of Vizio this week and into its own company, with Vizio founder William Wang leaving the company he built to run Inscape. He will maintain 51 percent of the control of Inscape. LeEco will have the other 49 percent. While Vizio reps could not confirm plans for Inscape to appear in TVs built by other manufacturers they did coyly say, "Anything's possible now that it's no longer linked exclusively to Vizio sets."
Which means LeEco could soon have a lot more data to figure out exactly what you want to watch. And then it will make it and sell you the TV to watch it on. Sony better watch its back. There's a new entertainment megalith in town.