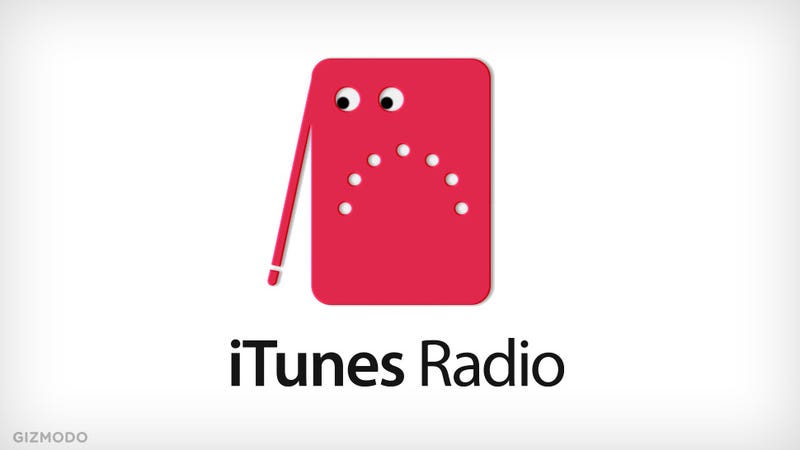 iTunes Radio is years in the making, and today, it finally lands on millions of devices via iOS 7 and the newly updated iTunes 11.1. Like anything that has been predicted and anticipated for ages, intrigued users will dive in, and in all likelihood, millions upon millions of them will become regular users. They shouldn't, though. Because iTunes isn't for them.
Far from an entirely new service that Apple created, iTunes Radio is just a decade-old product baked into a media player that hasn't added a noticeable feature since iTunes Match in 2011—and its last interesting addition was probably Genius in iTunes 8 way back in 2008. iTunes Radio isn't here to change how we listen to music. It's here to make Apple a boatload of money.
Like its daddy, iTunes Music is boring, and packed with shortcomings and missed opportunities all of which can be traced back to the simple fact that iTunes isn't made for users any more. And that's a shame, because it should by all rights be the very best streaming service there is.
---
Mediocrity for the millions
On the surface, it's easy to look at iTunes Radio simply as Apple's extremely belated entrance to the fray. Since Pandora launched in 2005, dozens of competing products have cropped up, but the core artist-based radio feature works pretty much the same way every time. Apple simply copied it: Punch in the name of an artist, and iTunes Radio will be your DJ, playing music similar to what you like. Over time as you star/ban songs, the radio will learn your specific tastes. Every now and then, you'll hear and ad, which theoretically pays for the free music you're listening to. Or for the relatively cheap price of a $25 iTunes Match subscription, the ads disappear. Simple.