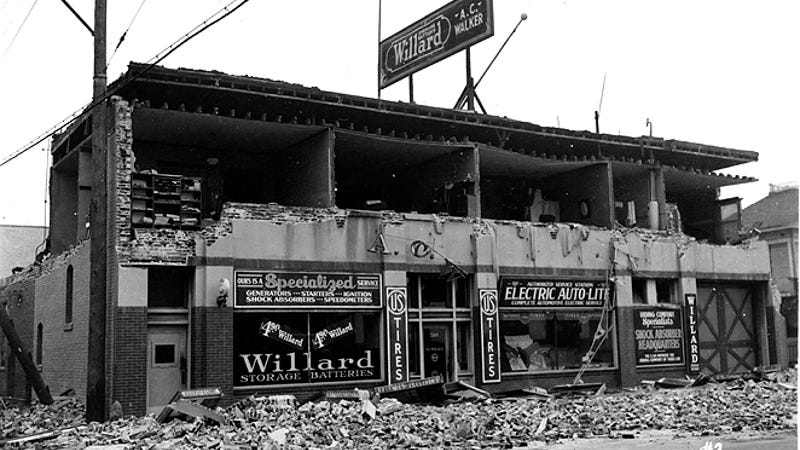 Human-induced earthquakes are on the rise in the United States and Canada, likely as a result of oil and gas industry practices. New research suggests this isn't a new phenomenon, and that several quakes felt in Los Angeles during the early 20th century were likely caused by human activity.

The Los Angeles Basin is known for its frequent earthquakes, but new research published in the Bulletin of the Seismological Society of America (BSSA) suggests that a batch of quakes prior to 1935 can be traced to oil production in the area. Geologists Susan Hough and Morgan Page of the U.S. Geological Survey point to several quakes, including the 1920 Inglewood quake, the 1929 Whittier quake, the 1930 Santa Monica quake, and the 1933 Long Beach earthquake (which was a 6.4 magnitude).
It's the first comprehensive investigation to consider industrial activity in Los Angeles as a contributor to quakes between 1892 and 1935. After this period, industry practices changed, such as the introduction of water flooding into wells. "It's possible it was just an early 20th century phenomenon," noted Hough in a statement.
This study is timely given the apparent increase in human-caused earthquakes in both the Midwest and Canada. It would appear that oil and gas industry practices have been triggering quakes for quite some time, though the recent upswing in induced seismic activity is caused by a completely different set of circumstances, namely hydraulic fracturing and the practice of disposing oil and gas field wastewater deep underground.