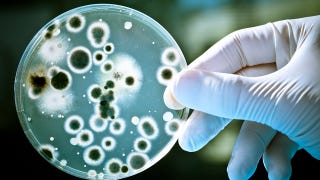 Korean researchers have engineered a new strain of E. coli that can produce a suitable substitute for gasoline. And as they quite rightly point out, bacteria that poops out petroleum could be some valuable shit.
Digging up fossil resources carries tremendous environmental, monetary, and geopolitical costs, which means figuring out a way to feed the world's huge addiction to gasoline without unearthing crude could have a tremendous impact.
Bacteria, meanwhile, has already proven itself capable of amazing things. It's responsible for making your booze boozy, and in recent years it has been used to produce everything from gold to diesel fuel. When it comes to producing biofuels, we're probably most familiar with bacteria that produce ethanol, but as the Korean researchers point out in a new study published in Nature, petroleum has a 30-percent higher energy content than traditional biofuels.