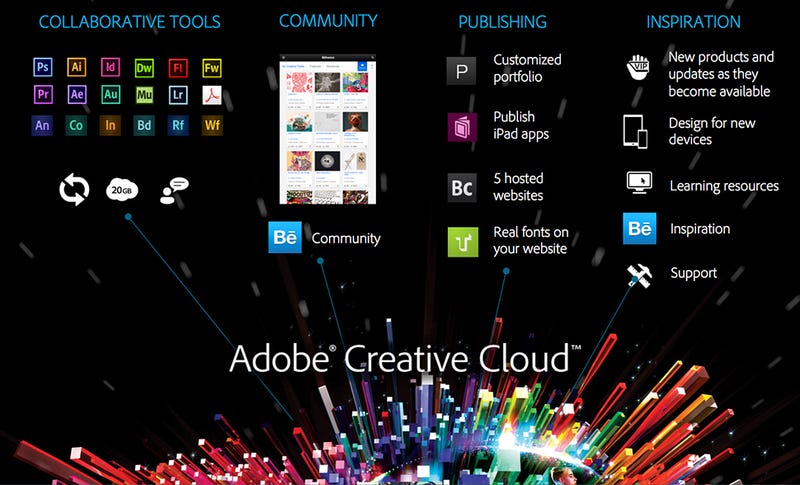 At Adobe's annual MAX conference today, the company announced a major overhaul of the ten-year-old Creative Suite, which will now be known as Creative Cloud. From now on, you won't buy CS6 or CS7—you'll buy a $50 per month subscription to CC (happily, the first year will only cost $30 for anyone with a CS3 or later serial number).
What's the reasoning behind the overhaul? For one thing, an online subscription service could help Adobe curb piracy. For another, it'll make it easier for customers to opt-in to new product releases throughout the year, rather than dropping a single giant update annually. But more generally, the shift shows Adobe focusing on the way the cloud is integrated with its products. Rather than logging into Creative Cloud to download updates, a newly redesigned app will push CC notifications directly to your desktop—making it easier to update your programs and download new apps.
New Tools
Alongside the new CC system, Adobe unveiled an excellent haul of tool updates.
For Photoshop, there's the Camera Shake Reduction tool, which is every bit as magical as we'd hoped. The new tool lets you "de-blur" your photos with the touch of a simple wand—it's absolutely remarkable in action.