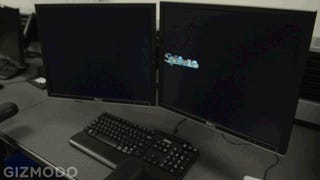 Picatinny Arsenal is considered its own municipality by the New Jersey State government—which makes sense, given its 6,500 acre property. The difference between it and a normal town is that, inside Picatinny, nearly 2,500 engineers and scientists work with advanced weapons systems, military-grade 3D printers, and enough ammunition for multiple branches of the U.S. military. Gizmodo got inside.
Picatinny's facilities are spread out much like a fantastically huge college campus. Entering through a barricaded checkpoint, then following a winding road through the wooded hills of North Jersey, you follow the trees into part of an 18-hole golf course. In the distance you can see a tower used to drop test equipment—which, I'm told, at the top has a great view of New York City.
Past the golf course is the main group of the Arsenal's buildings, divided up by departments, each of which focuses on certain areas of research and development or lifecycle management.
Each of these buildings has a corresponding number, and there are over 1,000 buildings at the Arsenal. Most have some association with the U.S. Army, as Picatinny houses the bulk of the U.S. Army Armament Research, Development, and Engineering Center (ARDEC). However, other parts of Picatinny house Navy R&D and Department of Defense branches.
The first few labs I visited were in the Armament Software and Engineering Center, which deals mostly in lifecycle-management. Lifecycle Management is how weapons systems are maintained during their service in the field for 10-12 years. Throughout their service, these systems will interface with different hardware as the military evolves, and as engineers test and troubleshoot these systems with new components.
Inside this building were the CROWS Software Integration Lab, the Spider Software Engineering Lab, and the Collaboration Innovation Lab. The CROWS Software Integration Lab tests software that interfaces with the Common Remotely Operated Weapon Station (CROWS).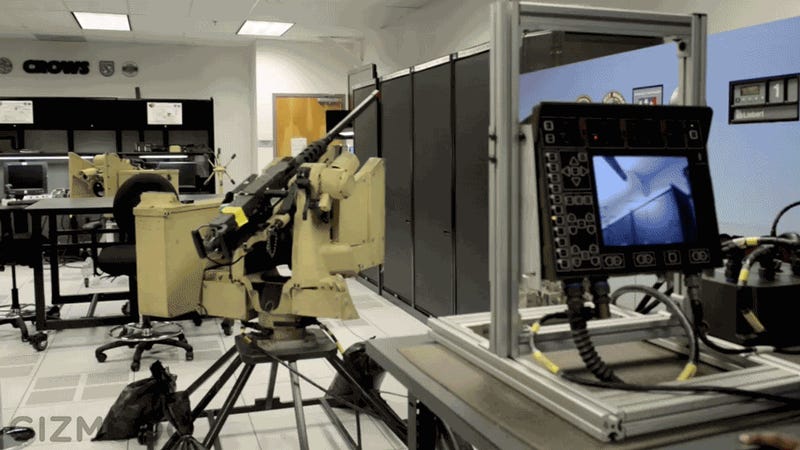 The CROWS, a weapons system that allows soldiers to engage targets from inside an armored vehicle, is a common sight around the arsenal. Most labs I visited had it on display in one corner or another due it being developed for and improved upon in multiple capacities. The CROWS system was first deployed in 2004 and since then has seen multiple iterations.