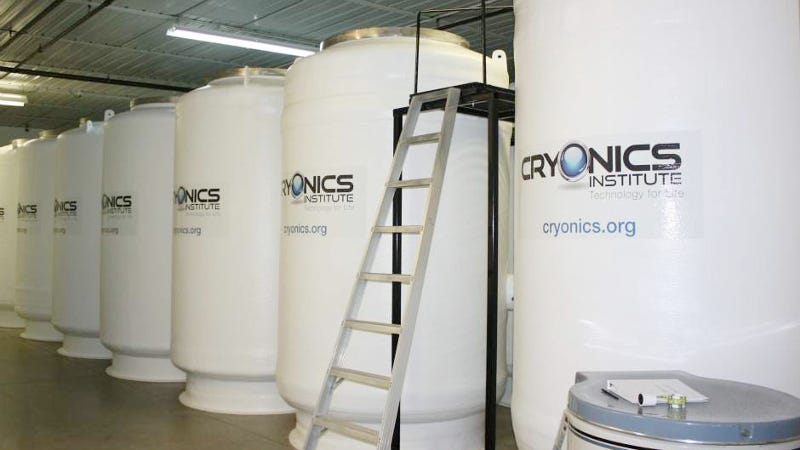 A terminally ill 14-year-old girl had her dying wish come true when a British high court approved her request to be preserved at a cryonics facility in the United States. It's the first case of its kind, setting an important precedent for the future.

The court ruled that the girl's mother, who supported her daughter's wishes, should be the person to make the decision about the ultimate fate of the teen's body. A dispute had erupted between the girl's divorced parents about whether the girl's remains should be cryopreserved at the Cryonics Institute near Detroit, Michigan. The teen's estranged father initially opposed her wishes, but was eventually swayed, telling the court: "I respect the decisions [my daughter] is making. This is the last and only thing she has asked from me."
The girl, known only as JS, died on October 17, and is now the Cryonic Institute's 143rd patient. Details of the case were only released after the teen's death to protect her from any further distress as she battled her illness.
JS lived with her mom for most of her life and hadn't seen her dad in eight years. She even resisted his attempts to see her when he learned of her illness last year. As a minor, JS wasn't able to create a legal will expressing her wish to be cryogenically frozen. Given the father's initial refusal to agree, her only recourse was to take legal action. The teen, who was too ill to attend the proceedings, sent this impassioned plea to the court:
I have been asked to explain why I want this unusual thing done. I'm only 14 years old and I don't want to die, but I know I am going to. I think being cryopreserved gives me a chance to be cured and woken up, even in hundreds of years' time. I don't want to be buried underground. I want to live and live longer and I think that in the future they might find a cure for my cancer and wake me up. I want to have this chance. This is my wish.
The judge in the case, Peter Jackson, visited JS in the hospital, later saying he was "moved by the valiant way in which she was facing her predicament." Describing the case as "exceptional," the judge said it was the first case of its kind to come before the courts in the UK, and likely elsewhere, and that it's "an example of the new questions that science poses to the law, perhaps most of all to family law." He added that "No other parent has ever been put in [the] position [of JS's father]."