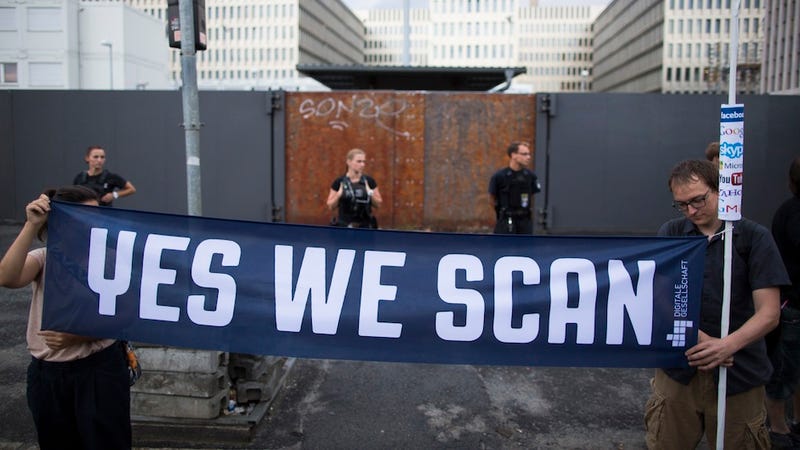 Back in June after the first reports based on Edward Snowden's leaks were published, President Obama boldly defended the NSA spying programs. He even called them "transparent." But boy oh boy have the folks over at the NSA let him down on that count.
Before getting into the latest with the agency, it's important to remember NSA's role. It's a spy agency. Their job is to collect information related to threats on national security without those threats knowing it. So to complain that we don't know enough about what the NSA's doing is somewhat counterproductive. We can, however, hold them accountable. If the president points to the NSA as a transparent organization, the agency should illustrate that. If the agency makes an effort to be more transparent, it should actually make an effort. Lately, we've seen that neither of those expectations are being met.
We've recently learned, for instance, that the NSA isn't very good with numbers. On Tuesday night, a Wall Street Journal report went into alarming detail about how much of the internet the NSA actually has access to. Thanks to its dubious-sounding relationships with major telecom companies, the spy agency can monitor up to 75 percent of U.S. internet traffic, through programs with codenames like Blarney, Fairview and Lithium. That's well north of the previous estimate of 1.6 percent of world internet traffic, especially since the U.S. accounts for such a large share of the global total. And even that figure is off since the NSA screwed up its math and reported a number that's as much as ten times lower than it should be.