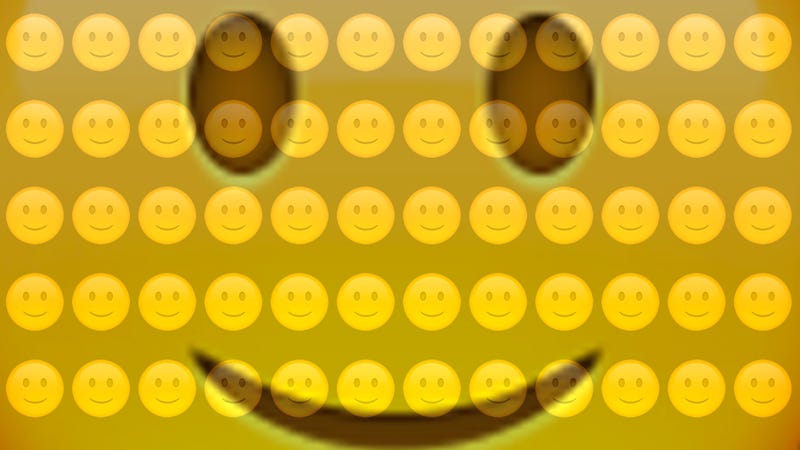 Dead eyes, half-smile. Inhale deeply. Let it out. It's all going to be OK.

"🙂." My editor messaged me after I pitched him some dumb, silly, exceedingly me blog. Gentle code for "let's pass on this one."
"🙂." Politely softens any sort of blow.
"🙂." A modest thank you to a compliment that suggests, "I'm doing my best."
"🙂." Reminds me of the look in my ex's eyes when he dumped me last winter; a soft patronizing gaze emanating, "Please don't hate me. I'm a nice guy. I promise."
"🙂." Nice.
"🙂." The "slightly smiling face" according to Emojipedia. Every emoji has its opposite, and 🙂 is the perfect symbol to balance out 😁. While the meaning of 😁 varies depending on the device and platform you're using—you could be grinning with joy or suffering a bout of physical or emotional constipation—🙂 remains constant. Things might not go the way you want them to go, 🙂 coos, but it's all going to turn out alright.