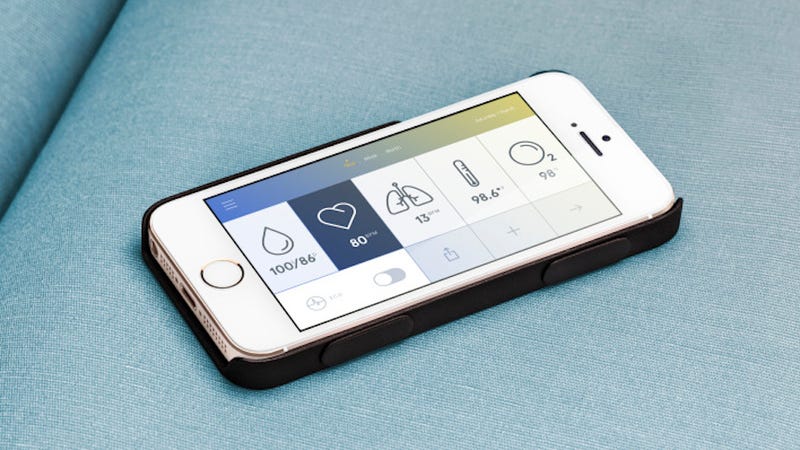 You've seen the iPhone accessory that can check your blood pressure, as well as the one that can monitor your heart rate. There's even one that can turn your phone into an electrocardiogram (ECG). But, now, there's an iPhone case that can do all of that—and more. Meet Wello.
This thin, ultralight iPhone case can measure your blood pressure, heart rate, temperature, and blood oxygen levels in just a few seconds. All you have to do is hold your phone a specific (but not weird) way. The corresponding app will even display your ECG waves and test your lung function with the help of a small accessory that you breathe into. It's like a little tricorder that also happens to keep your phone from getting scratched.
We've seen the check-out-this-real-life-tricorder story before. In fact, we've seen it several times.