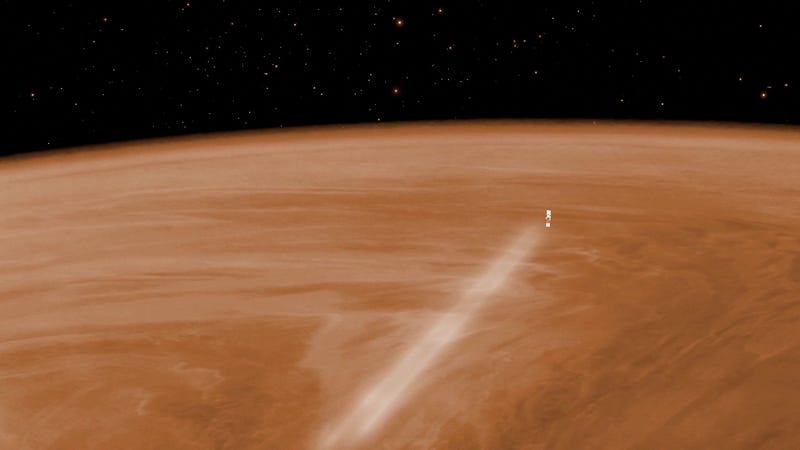 Venus is a blistering hellscape of a planet that melts anything it comes in contact with, right? Not entirely. The data from the European Space Agency's first mission to Venus is back, and with it comes some fascinating insights into our nearest neighbor's atmosphere. It turns out, parts of Venus are very, very cold.

Arriving at Venus in 2006, the ESA's Venus Express mission was intended to last 500 days. Instead, the probe proved an exceptionally worthy investment by exploring Venus for the next eight years.
Eventually, Venus Express ran out of fuel. Then, like so many space probes before it, it made a suicidal plunge to the planet's surface. Venus Express lost contact with the Earth in November 2014, and by now, we can safely assume it has melted into an expensive puddle of e-waste.