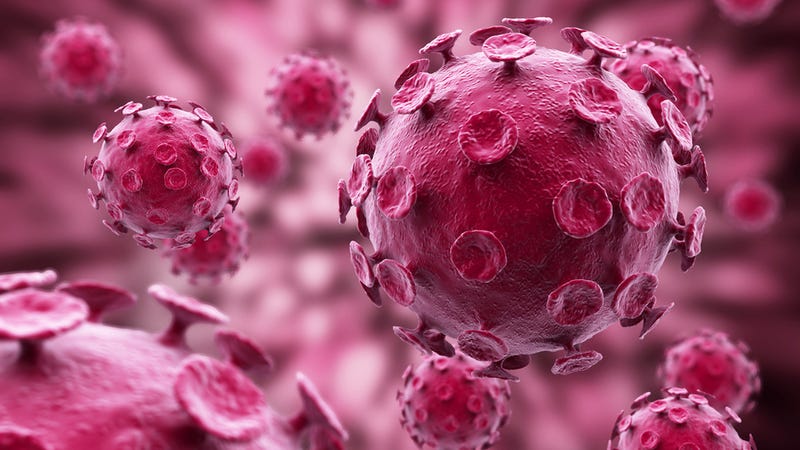 At least 35 million people around the planet live with HIV, and it kills over 1.7 million people each year, so the fact that it's currently untreatable is one of the biggest medical problems of our time. But in recent years scientific advances seem to be kicking HIV's ass more effectively than ever—so is there hope that we neutralize the virus's threat? The answer is more hopeful than you think.
It's a big ask, though. You can't treat HIV easily. It evolves so quickly that any drug you use suffers drug resistance extremely quickly. Instead, you have to work with exotic treatments for patients with longstanding HIV, or try and wipe it out before it's had chance to act.
With so many existing sufferers, an effective cure for existing HIV patients is of huge importance—but it needs to be safe and repeatable. If we want to eradicate the disease entirely, then it's essential that HIV can either be prevented or treated at the earliest possible stage in order to limit its spread. And in order to achieve that kind of scope, whatever treatment we use needs needs to be cost-effective and reliable.
Even then, we'd still require a widespread shift in policy and thinking to turn solid research into a practical solution. If history is any guide, turning a scientist's findings into social and political practice is never as easy as we'd hope. So where, right now, do we stand?
The Cured
Truth is, we've already done it. Back in 2007 Timothy Ray Brown, a 40-year-old HIV-positive patient, was given stem cell treatment for acute myeloid leukemia. Brown was on the brink of death, and the stem cells were a final hope. And the cells he received were from a donor with a rare genetic mutation which confers resistance to HIV infection. Over the course of 20 months following the procedure without antiretroviral drugs, the levels of HIV in Brown's blood, bone marrow, and bowel became undetectable. A report in 2011 confirmed that he had not relapsed. He had, and still has, beaten HIV.