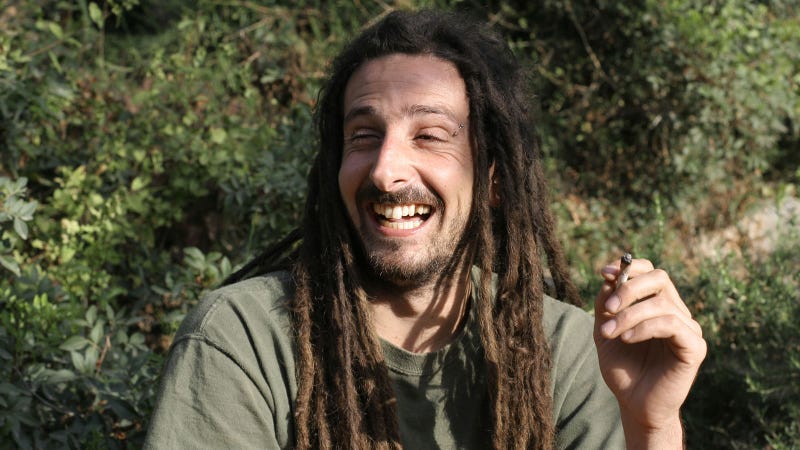 It's an honest mistake, thinking that marijuana and industrial hemp are one and the same. And in some ways they are: both are species of the genus cannabis, they both have the iconic five-fingered pot leafs, and both are widely sought after the world over. But aside from their outward appearance, they two have very little in common, including where it counts the most.
A Quick History of Hemp
We've been cultivating hemp for more than 12,000 years, making it one of humanity's earliest domesticated plants. While the Chinese have used the material in everything from shoes to paper since at least the 5th century BC, it did not arrive in Western Europe until relatively recently.
Cannabis sativa, "grew and was known in the Neolithic period all across the northern latitudes, from Europe (Germany, Switzerland, Austria, Romania, Ukraine) to East Asia (Tibet and China)," stated Elizabeth Wayland Barber in her book Prehistoric Textiles: The Development of Cloth in the Neolithic and Bronze Ages with Special Reference to the Aegean, noting that it did not reach Western Europe until the Iron Age. "I strongly suspect, however, that what catapulted hemp to sudden fame and fortune as a cultigen and caused it to spread rapidly westwards in the first millennium BC was the spread of the habit of pot-smoking from somewhere in south-central Asia, where the drug-bearing variety of the plant originally occurred. The linguistic evidence strongly supports this theory, both as to time and direction of spread and as to cause."
When it did land in Europe, hemp became a very valuable crop as its fibers could be processed into rope and sailcloth, as Christopher Columbus did. What's more, hemp fibers have proven themselves longer, stronger, more absorbent and insular than cotton, which is why George Washington and Thomas Jefferson both grew it. The plant has even shown promise as both a biogas precursor, thanks to the long hydrocarbons in its oil, and as a soybean replacement, as it contains more fatty acids and dietary fiber than soy.
Today, hemp is big business. China is the single largest grower and exporter of industrial hemp, though more than 30 countries produce the crop. It goes into everything from foodstuffs to cosmetics to textiles. Hemp is legal to import into the United States; however, due to our draconian prohibition of cannabis, hemp is illegal to grow, at least on the federal level. Nineteen states have enacted legislation to promote the use of hemp while another nine—Colorado, Kentucky, Maine, Montana, North Dakota, Oregon, Vermont, Washington and West Virginia—have legalized its production outright.
A Weed by Any Other Name
As any self-respecting stoner can tell you, there are two strains of weed that get you high: the tall, scraggly sativas that originated in Southeast Asia and the short, bushy indicas from the Middle East. But there's actually a third strain, cannabis ruderalis, from which we derive industrial hemp. These three species all produce a pair of antagonistic chemical compounds— cannabidiol (CBD) and tetrahydrocannabinol (THC)—albeit in varying ratios.