Tonight marks the bittersweet season finale(s) of Community. The beloved media nerd show will air its final three episodes of the third season tonight (including one where the gang turns into 8-bit videogame avatars). Though fans feared Community would be canceled, NBC ordered a half season for next year, so the Greendale Humans aren't quite vanquished yet. Though the show is known for its absurdist comic lines, it's also notable for offering bits of wisdom that manage to be both weird and deeply moving. Today, as we anticipate the end of a (mostly) great season of Community, we celebrate the core of truth that structures all great comedy.
Deadly Mississippi Tornado Kills More Than 2 Dozen | Extreme Earth
Here are 10 of the most profound lines from Community, listed in chronological order, from earliest to most recent episodes.
1. The meaning of self-esteem
Abed: Britta, I've got self-esteem falling out of my butt. That's why I was willing to change for you guys. When you really know who you are and what you like about yourself, changing for other people isn't such a big deal. (Season 1, Episode 17, "Physical Education")
G/O Media may get a commission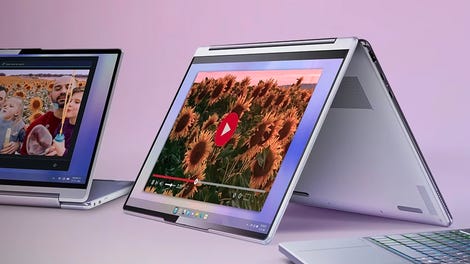 up to 70% off
Lenovo Spring Clearance
2. The role of the fool
Pierce: I say things others won't; that has value. (S1, E25, "Pascal's Triangle Revisited")
3. Respect won't win a fight
Professor June Bauer: I'm going to use this to attack you, and you use respect to defend yourself. (S2, E1, "Anthropology 101")
4. Reality is what we make of it
Abed: [opens a Christmas gift marked "Meaning of Christmas"] It's the first season of Lost on DVD.
Pierce: That's the meaning of Christmas?
Abed: No. It's a metaphor. It represents lack of pay-off . . . I get it. The meaning of Christmas is the idea that Christmas has meaning. And it can be whatever we want. For me, it used to mean being with my mom. Now it means being with you guys. Thanks, Lost. (S2, E11, "Abed's Uncontrollable Christmas")
5. Goodness is not always deliberate
Voiceover: And so it was that Pierce Hawthorne saved the life of Fat Neil, while learning very, very little. (S2, E14, "Advanced Dungeons & Dragons")
6. It might be about race. Or not.
Jeff: It's called chemistry. I have it with everybody.
Shirley: Everybody? I haven't felt any of that chemistry coming my way. I don't know if it's because you're racist or because I intimidate you sexually, but I know it's one of those two. (S2, E21, "Paradigms of Human Memory")
7. We live in a multiverse
Abed: Just so you know Jeff, you're creating six different timelines. (S3, E4, "Remedial Chaos Theory")
8. The best choice may seem strange
Troy: I realized no one's better than anyone else. Some people are better at sports, and there are magicians, but I was put on this Earth to do something else.
Vice Dean Robert Laybourne: So you're going to be what - a plumber?
Troy: No I'm not going to be a plumber either - because they have to deal with poop. My decision for now is to watch TV with my friend. (S3, E6 "Advanced Gay")
9. The true nature of sad stories (and sad lives)
Dean: I thought you were a fly on the wall.
Abed: Some flies are too awesome for the wall. Documentarians are supposed to be objective, to avoid having any effect on the story. And yet we have more effect than anyone, because we decide to tell it. And we decide how it ends. Will your story be yet another sad one of yet another man who just wanted to be happy? Or will your story acknowledge the very nature of stories, and embrace the fact that sharing the sad ones can sometimes make them happy? (S3, E8 "Documentary Filmmaking Redux")
10. Every war starts with friendship
Jeff: I would do anything for my friends, which I think is how everyone in the world feels. Which is why I finally understand war. (S3, E14 "Pillows and Blankets")
BONUS ROUND:
The best advice
Troy: Abed, we have to be weird! (S3, E11, "Urban Matrimony and the Sandwich Arts")