It's Windows 10 update time! The so-called "Anniversary Update" marks a year since the OS officially made it out of Redmond and it's the biggest update yet. We've already posted our initial impressions of the update, but with the hefty patch now rolling out for everybody, here are 12 new tricks to try on your Windows 10 machine.

---
1) Switch to the dark theme
Paint Windows 10 black with a simple toggle switch change: the dark theme was previously available as a hidden feature in Microsoft's OS but is now fully official. Go to Settings then pick Personalization and Colors to find the option. It turns dialogs and (some) universal apps dark, and if you're on a laptop could even save you battery life.

---
2) Log into apps with your face
Remember Windows Hello? It lets you use your beautiful facial features to log into Windows (saying "hello" is optional). Well, the Anniversary Update extends this to apps as well, if they want to use it. So far only a few have done so, including Dropbox, but that number should grow in time. It can work on the web through Microsoft Edge as well.

G/O Media may get a commission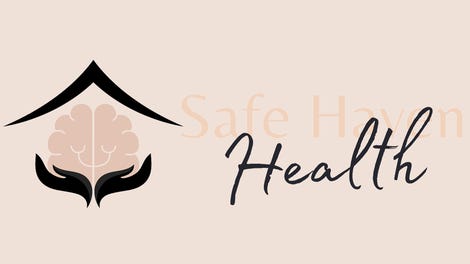 Addiction counseling
Safe Haven Health
---
3) Control music playback from the lock screen
The lock screen is where you sign into Windows, and the Anniversary Update is giving it some new features, including music playback controls. It only works if music is already playing in Microsoft's own Groove app before you lock the screen, but the controls you need appear in the lower-left. Or, you can use Cortana to play music instead...

---
4) Use Cortana from the lock screen
Among several tweaks and improvements to Microsoft's digital assistant comes the ability to use Cortana straight from the lock screen. You no longer need to sign in to check the weather. From Settings, select Personalization then Lock screen and Cortana lock screen settings to change which commands are available.

---
5) Run extensions in Microsoft Edge
Microsoft's brand new browser hasn't exactly set the world on fire yet, but it's slowly looking more like a competent piece of software. The Anniversary Update brings with it extensions for Edge. There's a new Extensions entry on the main app menu for managing your add-ons and you can pick up new ones from (where else?) the Windows Store.

---
6) Translate text and pin tabs in Microsoft Edge
Another new feature in Edge—which is actually just the Microsoft Translator extension—is the ability to switch between different languages when you're surfing the web. You can also finally pin tabs, just like every other browser in the world, bringing a much-needed power user feature—right-click on a tab and choose Pin to dock it to the left-hand side.

---
7) Send directions to your phone
Microsoft's apps and services are expanding across Android and iOS fast and Cortana is leading the charge. In the new Windows 10 update you can ask Cortana for directions, just as you always could, but those directions are then automatically sent to Cortana on Android or iOS if the app is installed and uses the same Microsoft login credentials.

---
8) Get Android alerts on Windows 10
Speaking of Android, you can set Cortana up to send your phone notifications straight to your desktop or laptop so you don't have to split your attention between two devices. Install the app, log in using your Windows account, and choose Sync notifications from the app menu. You can pick out individual apps you want to hear from as well.

---
9) Prioritize app notifications
The Action Center looks cleaner and more well thought-out in the Anniversary Update, and it groups notifications by app, which is a welcome change. To set a priority level for a certain app, go to System and Notifications & actions in Settings, then click on an app—you can set various options for its alerts, including how important they are to you.

---
10) Make better use of your stylus
Pre-Anniversary Update, tapping the stylus brought up one default app (usually OneNote), but now you get Sticky Notes, SketchBook and screen capture tools as well, plus links to other stylus-enabled apps you can make use of. What's more, try writing "meeting at 4pm" on a sticky note and you'll see the event automatically added to your default calendar.

---
11) Tell Windows when you don't want any unexpected restarts
By telling Windows when your "active" hours are, you can politely inform the OS you don't want any unexpected updates or restarts during that time. Head to Settings and click Update & security, Windows Update and Change active hours to set the times when you really don't want to be interrupted.

---
12) Pin windows and programs to every virtual desktop
Not the most glamorous of new features, admittedly, but if you're making use of the virtual desktops feature introduced with Windows 10 then you'll find it very handy: programs and windows can appear across all desktops if you want them to. Open the Task View via the button on the taskbar then right-click on an app thumbnail to see the option.