You know those really cool floating objects in ads? They're all dissected, and you think, "How did they do that?" Well, we know how they do it, so for this week's Shooting Challenge, some Gizmodo readers did it, too.
Winner: Avocado Baby
When I saw the request for a photo involving floating segmentation I began to think about things expanding and what I associated with expansion, Things like evolution, knowledge or even birth. This shot shows not only segmentation, but shows new life sprouting from the pieces old, bringing in the new.
This shoot was a lot more difficult then I had thought. I enjoyed shooting this photo, with all the color and detail but had some issues with the soft flesh of the vegetable not wanting to stay intact. This caused difficulty in getting the objects to stay in one position. With a little bit of time and effort I was able to achieve exactly the shot I was looking for. Camera: Olympus OM-D E-M5, Zuiko 12-50mm f/3.5-6.3, Olympus FL-50, Iso: 400, Focal Length: 50mm, Aperture: f/8.0, Shutter Speed: 1/40
- Justin Wallace
G/O Media may get a commission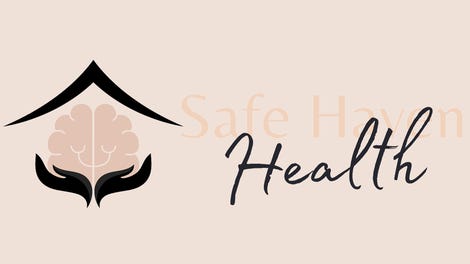 Addiction counseling
Safe Haven Health
Pentax Pieces
My Pentax K100D was my first and unique DSLR camera until six months ago when I had the opportunity to switch to Nikon system. Since, it had been stored, but this challenge was the perfect excuse to take some fun photos, like a little tribute. Nikon D7000, Lens: Nikon 18-105 mm, f6.3, 1/100, ISO 200
- Omar Bravo
Time Flies
I made a number of different shots before this one, all with the clock. The basic idea was to split the clock in much different components as possible. So I had the glass plate, the hands of the clock separate and also the large blue ring around the clock. Unfortunately, from the glass plate only a little 'weird' looking reflection remain on the picture and the shadow for the separate hands didn't came out right. So, finally when I shot only the hands together with the clock behind, the effect was really floating parts. I showed it to a couple of friends yesterday and it took a long time before they found out how I did it.
I set my D90 on a tripod, with a cheap speedlight flash to get the hard shadow. I'm not a great Photoshop person, I even didn't use Photoshop at all but Gimp (which could do the same mask thing I found out). Camera : Nikon D90. Lens: Nikkor 50mm f 1,8, Aperture: f 4, Shutterspeed: 1/60 sec., ISO: 250
- Maarten Aalbers
Black Hole
he idea of floating, equates to a lack of gravity, and my thought processes took me to space and black holes. Using the black light idea form a few months back, and a grid of legos hanging form my ceiling, the shoot came together, and the ship was ripped apart by the all encompassing black hole it had traveled to close too. Nikon D300, 85mm Perception Control Lens, ISO - 100. f/19, Shutter - 8 seconds
- Chad Whitaker
Room Full of Something Other Than Guns
I wanted to try this technique out, so I took apart my Glock 27 and suspended each piece by thread in a complicated arrangement of balance. Then, just as I was about to take my first photo, I decided to tweak the background. It all fell down, ruining hours of tedious setup time. Frustrated, I decided to take a new approach, and incorporate the "Room Full of Something" challenge I missed out on a while back. I asked my friend Ashley if she'd help me try out some other ideas and thankfully she was happy to assist. For the two shots in the foreground, an exercise ball assisted in holding her up. The background shot was taken with me holding her up. The ball, and myself were photoshopped out after merging the exposures. I added some reflections, ran a few filters through, and called it good. Camera: Olympus OM-D EM-5 + Panasonic F1.7 20mm lens, Shutter 1/15, F1.7, ISO-200. Misc: Tripod & Vivitar 285HV strobe with remote and reflector.
- Aaron Hinckley
It's Getting Hot In Here
It was so hot we couldn't wait to get out of our clothes and in to the pool. Nikon D5100, f/5, 1/500s shutter, 18-55 Nikkor at 20mm, ISO 100
- Dan Durakovich
Floating...Ba-...Apple
This picture was originally a floating banana, but always when I tried to make the "floating" effect, I finished with a flabby banana, so my final descicion was make a similar picture with an apple instead. Nikon D5100, AF-S DX NIKKOR 18-55mm f/3.5-5.6G VR, ISO: 640, Aperture: ƒ/5.6, Shutter speed: 0.3s, Focal length: 48 mm
- Francisco Villalobos
Premium Rush
This is my roommate's (Jeff McGehee from the Premium Rush blurred background entry) fixed gear bike with his new super light "air frame". It only cost $1.8 million and the stickers really make it unique and something no one else has. Canon 7D and some CS5
- Tim Nummy
Rocket Crayons
My idea for this challenge was to try to reflect a child's imagination. I drew and colored a picture of a sky in a child's style (which worked out well since my drawing skills are on par with most elementary school children) and used cut up crayons to symbolize a rocket blasting into orbit and breaking into pieces. I used a needle and thread to hold my "floating" rocket in place and followed the instructions in the tutorial. I combined the images in photoshop and erased away the thread. I shot them with my Canon EOS Digital Rebel, EF-S 18-55mm lens — 1/50 sec, f/5.0.
- Jamie Babbitt
iPod Touch
I knew right away that I wanted to take something apart and show its gut then I remembered that I had an old first generation iPod Touch that was collecting dust. I thought it would work perfectly for this picture. So I disassembled it into as many different pieces as possible without breaking anything. When trying to figure out how I was going to make it look like it was floating, my first thought was to use Lego blocks and stack the different levels of the iPod. That started to work, but I just got frustrated and gave up for the night. Then I took all the iPod pieces into work with me the next day and as soon as I got there, it hit me...paperclips. So I started bending paperclips and stacking the different iPod levels and it worked out amazingly. Because each level was at a different angle to the camera and the paperclips would have been in the way of the lower level, I ended up taking a photo of each level as I built it up. That way in Photoshop, I could mask out the paperclips without affecting the iPod. I'm no professional and I don't even own a decent camera for these types of things, but for it being my third time using Photoshop and using my iPhone 5 camera with the HDR turned on, I think this picture turned out pretty damn good.
- Jeff Ring
Up In The Air
Here's a different take on the same concept. How often do you see a baby jumping out of his crib, that too with his toys. The stage was set in our friends house. I was taking some photos of their baby boy Ethan just in time for his first birthday. We had planned this concept earlier and felt this photo was appropriate for the float challenge.
Our friends' son posed along with his favorite toys. The hardest part during post processing was erasing the mom's hand who was holding the baby. Used content aware, cloning and patch tools to get that right. Used 5 layer one for baby Ethan, three for his toys and one for the background. Nikon D7000 with 35mm f1.8 lens
ISO 1000, f/2.0, 1/90 sec, 5 frames
- Siddhaarth Rajkumar
French Press
For this week's contest I decided to shoot something that I'm constantly taking apart and the first thing I thought of was my french press. I suspended everything using white sewing thread and duct tape. Some of the items were just strung from above while others (most of the plunger parts) were secured from above and below in order to prevent them from rotating. I followed the tutorial in challenge however I reversed the image order and took a photo of everything suspended first. This was so I didn't have to worry about bumping the tripod during set up and then once I had a photo I was happy with took it all down and shot the background. Canon T3, 18-55 mm lens, f 7.1, 1/50s, ISO 3200, Bodum French Press
- Ben Schwartzbach
Flying Potato
Just decided to play with the idea of throwing sliced potatos in a pot. To get this to come clear though I had to re-orient the camera several times. I started with our granite backsplash behind the stove the background, but that was just too busy, could not really see the spacings well, so I adjusted for the black background of the stovetop, which turned out much sharper. Then I cooked and ate the subject. :). Canon EOS7D. f/3.5, 1/60 sec.
ISO-2000, 33mm focal length
- Kent Waller
Gamepad
I've used this technique a few times before to take multiplicity photos, but never thought about using it in this fashion until seeing this article (I'm still fairly new to photography). After seeing the challenge, I went home and wandered around for a little while, looking for something I could bear to disassemble just for the sake of photo. I settled on the classic NES controller because, as a long time gamer, they hold heavy nostalgia and I've never taken one apart. Besides, they're a dime a dozen.
I initially started by hanging each of the controller guts from fishing line, which proved to be near impossible. I'm not really sure why that was my first thought. In hindsight, it makes no sense, but I certainly wasted a lot of time and effort on that futile plan. Eventually, I settled on mounting each controller piece to a toothpick with hot glue and using styrofoam to arrange them. Shot with a Nikon D7000. Tokina ultra wide angle lens.
- Jason Hilt
Blast
As soon as I saw the shooting challenge for this week my mind immediately thought of Legos. What better item to choose for a segmentation photo than Legos. Knowing what I was going to use, I next had to think of the actual subject. I first went through all my minifigures and found two I thought would look good together, and with the alien holding a ray gun, I naturally thought of doing a shooting scene. Nikon D300s, 55-300mm Lens
ISO 800, f/22, 1/100s
- Pete Ruokis
Some really fun entries in this batch. I can only imagine how many collective hours of cursing were involved. Find the big versions of these shots on flickr.