You've got your shiny new Apple TV hooked up to a big display... so how do you get all the videos you own up there on screen? Easy enough for your iTunes movies, not so straightforward if your content's on a Windows laptop or an Android tablet. Here's how to get almost anything streamed to your Apple TV.
We won't take you step-by-step through getting iTunes content up on your Apple TV as you can no doubt figure it out yourself—try the built-in TV shows or Movies apps if you're stuck. In fact, getting anything from another Apple device is super straightforward because your Apple TV acts as a big AirPlay receiver.
If you're not using Apple hardware or buying from Apple's store then the key is to pick the right app. With limited access to the tvOS file system (thanks, Apple), third-party apps are the key to getting your content up on the big screen, and these are the best ones for the job.
YouTube
G/O Media may get a commission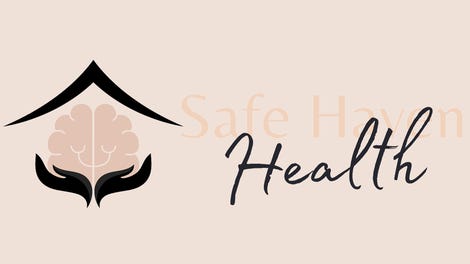 Addiction counseling
Safe Haven Health
We'll start with an easy one: YouTube. If you just can't figure out any other way to get your videos to an Apple TV, upload them to YouTube and watch them that way (you can keep clips private to your own account if you don't want them seen by the whole world).
There's more though—the YouTube app for Apple TV gives you access to any TV show or movie you've bought through Google Play Movies & TV.
There's no official Google Movies & TV app for Apple TV, but you can find all your purchased content in the YouTube app: go to My YouTube using the top menu then scroll down to Purchases to find your shows and films.
Alternatively use the Google Play Movies & TV app on an iPhone or iPad and AirPlay your purchased content over that way.
Plex
We're huge fans of Plex and once again the app can work wonders when it comes to getting your music, movies, photos and everything else from a non-Apple device to an Apple TV.
Sign up for a free or premium account, build a library of content on your machine (it works for Mac, Windows, and Linux), and the Plex app will stream it to your Apple TV for free—as long as you leave the computer on.
Alternatively pay up for a Plex Pass and you can store all your shows and movies in the cloud rather than on a local machine.
The Plex app for Apple TV is slick and straightforward and works a lot like your personal Netflix. Anything you've added on the server side at the other end will show up and can be streamed straight to your Apple box.
AllCast
If you fork out for the premium version of AllCast on your Android device then you can beam pretty much anything from your Google-powered phone or tablet to an AirPlay device—in this case the Apple TV.
Besides videos you can get your music and your photos up on the big screen (there's no Google Photos app for Apple TV as yet), and if you want to test the waters first then try the free version of the app, which comes with a five-minute playback limit.
The best part of AllCast versus other options is that there are no technical menus to wade through and you can be up and running in minutes. You don't need anything installed on your Apple TV either. It just pops up as an option when you launch the AllCast Android app.
Once the connection is made you can beam over anything stored locally on your device as well as content from linked services like Google Drive or Dropbox.
AirParrot 2
If you're interested in getting content from a Windows computer on an Apple TV without dealing with a server installation as you would with Plex, then AirParrot 2 is definitely worth a look—it'll set you back $12.99, but there's a free trial available if you want to see if it suits you first.
Again there's little in the way of setup. Once it's running on Windows, choose the local Apple TV as a receiver, then choose a media file from disk, and it's streamed straight to the Apple device. You can adjust quality settings in the program preferences but we didn't notice any glitches in our testing.
The application can also do a straight mirror of your screen, so an exact copy of your Windows display shows up on the Apple TV.
There's a version for macOS as well, plus an extension you can use on Chrome OS. Meanwhile the accompanying iOS app lets you use your iPhone as a remote control for whatever you're watching on your TV.
VLC Media Player
VLC Media Player for the Apple TV—like the versions for every other platform—does a great job of playing audio and video content in pretty much any format in existence.
It supports a whole host of network protocols, including Windows shares, UPnP and FTP, so wherever your movies and TV shows happen to be stored, chances are that VLC can get at them. It also works with Plex if you need it to.
As with the desktop clients, there's support for multiple audio tracks and subtitles, and you can also stream any video link you can get ahold of the URL for.
VLC is the most finnicky of the bunch as it takes a little bit of technical know-how to get videos up and running on it, but it's not particularly difficult to do, there's plenty of documentation on VLC's site to get you started, and once your files are in place then using VLC is a breeze. You can also use a connected web interface on an iOS device or a desktop browser and just drag and drop the files you want to play.