Love it or hate it, April Fools' Day is pretty tame in the 21st century. Krispy Kreme tells you it's changing its name to Krispy Cream or something and you're supposed to be "tricked." Then everybody rolls their eyes and goes on with their lives. But back in the 19th century, April Fools' Day was hardcore.

April Fools pranks of the 19th century were either terribly unfunny or downright dangerous. It really seems like there was no middle ground. According to various stories that I've collected from online newspaper archives, some people literally died pulling pranks.
Back in 2015, I did a round-up of the horrific April Fools' Day pranks of the 19th century. It included stories of people being maimed, being unnecessarily cruel to their wives, and yes, some people even died. In that tradition, we have a new batch of stories today.
Some of these 19th century pranks are horrendous, while others are harmless to the point of absurdity. But they're all straight up weird. The past really is a foreign country. And after reading these bizarre April Fools' Day stories, it's probably a country you wouldn't want to visit anytime soon.
G/O Media may get a commission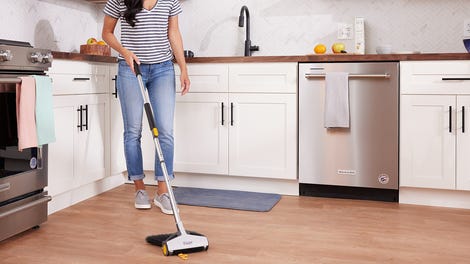 BOGO 50% Off
Flippr - BOGO 50% Off
The one where a dead baby needs to be photographed but there's actually no dead baby
The most comical of all the jokes was that played upon a photographer employed by Tobias Luck. Mr. Luck and William Spikes got the joke together. It was in the afternoon. Mr. Spikes came hurrying into Mr. Luck's studio with the information that a baby had died on upper Main street and its parents wanted it photographed. Would Mr. Luck go and do the work? Mr. Luck could not, so he deputized his employee. The man loaded up with his camera and other necessary devices and trudged north about six blocks. He found the number but no dead baby and it was not till he had returned to the gallery for more detailed information that he remember the date and tumbled.
[April 2, 1892 - Oshkosh Northwestern in Wisconsin]
---
The one where you lie to a doctor about someone being hurt and then the doctor stabs you to death
Young Mr. Tom Rogers at Kaufman Texas was itching to get off a first-class April fool joke. He went to Dr. Mosley's office and wrote an order on the slate for the doctor to go three miles in the country to see a young lady who was critically ill. Of course the doctor suspected nothing when he read his slate. It never occurred to him that anyone would trick him about such a serious matter. He rode out to see his patient and found that he had been made the victim of a cruel hoax. When he returned to Kaufman he was boiling with rage. He ascertained that Rogers was responsible for the joke, and meeting the young man he at once attacked him with a knife. The doctor was furious and showed no mercy. He stabbed Rogers repeatedly in the face, neck and body, and did not let up until he had inflicted several fatal wounds.

Such a butchery was not justified by the provocation, but Rogers brought his punishment upon himself. His idiotic little joke was well calculated to provoke wrath, and the man who without just cause makes his neighbor angry should stand the consequences. If Kaufman could get rid of all its foolish April fool jokers the community would be better off.
[April 5, 1886 - Atlanta Constitution in Georgia]
---
The one where young women go into town unescorted which is itself a joke somehow
Athens, Ga. Dispatch, 1st.

Eighteen of the young ladies attending Lucy Cobb Institute will be sent home on account of an All Fools' Day escapade this morning just after breakfast at the institute. Those young ladies slipped out of the back yard of the institute grounds and came down town. Some had their hats on and some were bareheaded. All of them were evidently bent on having a good time, and while on the business streets indulged in halloing and talking. They then went into Gilleland's cafe and ordered coco-colas. Then they left the clerk with an April fool's joke on his hands. At Williamson's store they went in and chatted and the clerk locked the door on them.

After a while they went out on the streets and rambled around the city considerably. Then they got a tallyho and took a ride.

Mrs. Lipscomb, principal of the institute, when she discovered their absence at their lessons, didn't send after them, but sat down and wrote letters to their parents, asking them to withdraw the young ladies from the institute at once.

Those letters will be mailed this afternoon. Mrs. Lipscomb was very much affected by the incident and said it constituted the first breach of discipline of so serious a nature in the history of the institute.

She felt very kindly toward the girls involved and regretted very much that such an occurrence should have happened, but that as it has happened, there was but one course left her to pursue in order to maintain the dignity of Lucy Cobb Institute, and that was to request the withdrawal of the young ladies from the institute.
[April 8, 1897 - Concord Times in North Carolina]
---
The one where you get married and then back out two months later and say it was an April Fool's joke
Clarksville Tobacco Leaf: Quite an interesting case for breach of marriage and fraud came up in the Circuit Court Friday. The suit was brought about two years ago by Mrs. Jane Elliott against Jack Allen. It will be remembered that the Tobacco Leaf, in April 1877, gave an account of Jack Allen's April fool marriage, gotten up, as Allen stated, to April-fool 'Squire Griffin Orgain; but it seems that Jack carried it on a little too long, and didn't fool the Squire much, as the sequel will show.

The following day, however Jack met with Squire Orgain and they came to the Leaf office together to have the marriage announced. They were both in a jolly mood and Jack seemed very happy. Uncle Griffin told Jack that he ought to pay $5 for the ceremony. Jack said no; that his wife would pay the bill. Later in the day Jack told the 'Squire that he was not married; that it was simply a joke gotten up to April fool him; and that the license, as he would see by examination, was bogus. "By grannys," replied Uncle Grif., "you can't fool me; I am an officer of the law and not to be trifled with. I performed the marriage ceremony in good faith, under the solemn authority of law and 'by grannys' it's got to stick." And it seems from the testimony that it did "stick" for about six or eight weeks, when Jack Allen pulled out and married another woman, and Mrs. Elliott brought suit for $5,000 damage. There was a strong array of legal talent on both sides, considerable sparring with the lawyers and much good humor and wit. The jury, after hearing the clear charge of Judge Stark, retired and in a few minutes brought in a verdict, in which the plaintiff was given $2,500 damages, enough to cover the whole of Jack Allen's estate.

Moral—Young man, play whatever pranks and jokes you will, but don't April-fool a woman in marriage. It costs $2,500 to play Jack Allen's trick, and Judge Smith, Arthur Munford and Judge Rice can't joke you out of it. You may prove insolvency, or fool a woman in most any other way, but never April fool one.
[June 19, 1879 - Pulaski Citizen in Tennessee]
---
The one where you literally scare your wife to death
Near Nashville, John Ahrens, a farmer, planned an April fool joke on his wife with disastrous results. He disguised himself as a tramp, fastened a white mask over his face and knocked at the door. When she appeared he order her to get dinner for him. To his horror his wife fell to the floor in a faint and died an hour later. Ahrens had been married only a few months and idolized his wife. Her death has crazed him with grief and remorse, and he threatens to take his own life.
[April 11, 1896 - Weekly Sun in Wisconsin]
---
The one where an unmarried woman has a fleeting moment of hope that she will no longer be confined to the life of abject despair that awaited women of the 19th century due to the overwhelming oppression of the patriarchy
In the morning hours an Oshkosh old maid beamed over gold-rimmed spectacles with her usual smile. All day long she was merry, for she had received a note the night before saying that her dear fried, Mr. Bachelor, would call the following evening. She watched and she waited. 'Twas a cruel trick, but 'twas all too true, and when the clock struck nine the old maid's spirits shot down forty degrees and remained stationary at zero as she discovered from a perusal of the calendar that the date was April first. Then the young man of the household, the pet nephew, was severely upbraided and owned up. The old maid's hopes were only once again scattered and time moved on in its ceaseless course.
[April 2, 1892 - Oshkosh Northwestern in Wisconsin]
---
The one where you break the teeth of your tenants by putting hard shit in their food
A lady who keeps a boarding house on H—— street got a corker on her boarders at breakfast. Cayenne pepper was liberally mixed with coffee and small pieces of genuine eight cent calico were neatly inserted in the center of the dough in the pancakes. Seven of the boarders have since consulted a dentist and it is rumored that the landlady claims a percentage on the profits in the deal.
[April 2, 1892 - Oshkosh Northwestern in Wisconsin]
---
The one where you put on a mask and the boys can't tell who you are
The graduating class of the S.W.H.S. held a class social at the home of Miss Alice Dummer, last evening, styling it an "April Fool Party." The girls wore costumes and masks, and they declare that the boys could not penetrate the disguises and find out who their partners were, so they had lots o' fun.
[April 3, 1884 - Sterling Standard in Illinois]
---
The one where you tell a customer they have mashed potatoes on their sleeve and you think it's so hilarious you pop a goddamned blood vessel
But one of the best jokes ever perpetrated was played by a food-passer in a Barbary Coast restaurant—one of those places where the waiter comes out with an armfull of dishes and shoots them out around the table like a pale-browed gambler dealing stud poker.

It possessed so much originality and mirth-provoking humor of a higher sort, did this joke, that the waiter is destined to become prematurely great if he lives long enough. The idea came upon him like an inspiration and he at once selected a victim in the person of a middle-aged man with whiskers who was eating at one of the tables.

"Excuse me," said the waiter, scarcely able to restrain his mirth, "but there is some mashed potato on your sleeve."

The man looked and immediately saw that he had been joked in the most heartless and humiliating yet intensely ludicrous manner possible, while the waiter went off into paroxysms of laughter. He finally fell over in convulsions and had to be carried into the kitchen, where he partly recovered only to revive and burst a blood-vessel, which distressing accident caused him to be sent home and the boss had to hire another man to pass food to his feeders.
[April 2, 1892 - San Francisco Call in California]