Following a bone-dry start to the water year, California saw some much-needed rainfall in the form of an atmospheric river last month. Now, even though the wet season should be winding down, the Golden State's getting another. The moisture will boost the state's rainfall totals but could actually shrink snowpack, setting the still-too-dry region up for a thirsty summer.
Rain is once again tap for California thanks to a massive moisture hose expected to settle in across the Pacific later this week. Also called the Pineapple Express because it originates near Hawaii, the atmospheric river could dump one to three inches of rain across central and northern California and more in the mountains, Weather Underground reports.
"Clearly there's gonna be an extremely rich channel of moisture all the way from Hawaii to central California," Weather Underground meteorologist Bob Henson told Earther. "This would be a big storm in January. It could be a mammoth storm for April."
It's the latest curveball in what started as an alarmingly dry water year for California and much of the West. December through February marked the state's second driest winter on record and the driest since 1976-77, according to NOAA. In February, NASA's Earth Observatory released maps that show part of the Southern Rockies looking dismally snow-free compared with last year.
G/O Media may get a commission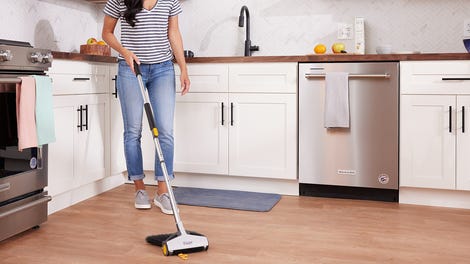 BOGO 50% Off
Flippr - BOGO 50% Off
But the water year started to play catchup when a major atmospheric river crashed into California in late March, dumping upwards of nine inches of rainfall across the southern part of the state and triggering mudslides. As of Tuesday, water year-to-date precipitation across California is anywhere from 75 to 95 percent what's normal, according to the Natural Resources Conservation Service.
The snowpack has played rapid catch-up, too, although levels are still well below average across much of the West. On Monday, new readings from California's Department of Water Resources showed snowpack was hovering at just over half its normal levels for this time of year, according to the Sacramento Bee. 
"By no means even close to the 'March miracle,'" snow survey director Frank Gehrke told the paper, referring to a hypothetical snowpack recovery that meteorologists apparently never really expected to happen.
All of this fits a longer term pattern. As Weather Underground notes, six out of the last seven winters have seen below-average levels of accumulation. Over the past three decades, the maximum amount of moisture contained in Western snowpack has declined 10 to 20 percent, according to a study published last year. Per that same study, the downward spiral is expected to continue as climate change drives temperatures up.
Unfortunately, the impending atmospheric river won't do western snowpack any favors. Because it's so late in the season and the air is so warm, snow might only fall at the highest elevations in the Sierras. Lower down in the mountains, the forecast is for rain, which could melt snow and lead to downstream flooding.
"What you like is for the snowpack to gently melt off into the reservoirs this time of year," Henson said. "Instead, this is going to potentially melt off a chunk of the snowpack. What that means is, it flows down[stream] and the reservoirs have to release it because it's coming too fast and early."
UCLA climate scientist Daniel Swain agreed, telling Earther in a Twitter DM that the storm would "almost certainly result in net snowmelt."
In other words, California might wind up with less reservoir-replenishing white stuff at the end of the coming rainstorm than it had going in.
This article has been updated to include a comment from Daniel Swain.