Husband and wife Charles and Ray Eames collaborated as equal partners in a 50-year career that spanned the worlds of graphics, furniture, exhibitions, and architecture. A new exhibition highlights Ray's contributions to one of the most famous design partnerships in history.
Ray Eames: In the Spotlight, an exhibition co-presented by Art Center, the Eames Office, and the A+D Museum, is a joyful look at the unique perspective she brought to the Eames Office work. But it's also an examination of the changing rules for working women in the 1950s and 60s: Although it was clear to everyone that they worked as a team, for many of their early projects, only Charles was listed as the designer.
The show, which is curated by Carla Hartman, features Ray's letters, notes, sketches, paintings, photographs, process drawings, film titles, and, of course, their famous fiberglass chairs, each of them popping with color and texture that would come to define the Eames's work. But even more impressive is the way she brought her designer eye to everyday life, from the collections that sprawled across shelves in their famous home, to her penchant for creating elaborate table settings, arranging everything from food to flowers in stunning, colorful tableaux that were almost too beautiful to disturb.
In the documentary Eames: The Architect and the Painter, Ray was dubbed as the "painter," although the film admits she rarely painted: It was more about a way of seeing and interpreting the world. But as the exhibition proves, the Eameses resisted being relegated to roles, gender-based or otherwise. As Charles once said, "Think of our work as essentially that of tradesmen—the tools we use are often connected with the arts but we use them to solve problems which are assigned or we discern."
Ray's grandson Eames Demetrios, a talented artist and filmmaker who also made a short film about the show, thought it was important to focus on Ray's contributions to highlight the way she worked. "People like to parse partnerships," he told me. "In looking at Charles and Ray, for example, there is been a tendency to fall back on the notion of Ray as an artist—but unfortunately in the way that people say an Olympic champion is a natural athlete (as if they had not been up every morning at 5:30 a.m. for 15 years training). So this show helps us see Ray in action as a designer, using the Eamesian values in projects where she happened to do most of the hands-on work."
G/O Media may get a commission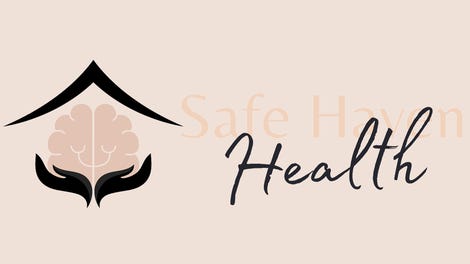 Addiction counseling
Safe Haven Health
Ray Eames: In the Spotlight is on view until May 4 at Art Center College of Design's Williamson Gallery in Pasadena, California.
Ray Eames, To Hofmann Love From Buddha, circa 1941, marker, pen, paper, tissue paper, 6.375 x 11″
Ray Eames: Colored drawing for a mobile for John Entenza, early 1940s. Eames Family Collection.
Ray Kaiser: Paper doll and dress, early 1930s. Eames Family Collection.
Charles and Ray Eames: The Eames House, 1949. Photographer Eames Demetrios, 1994. © Eames Office LLC
Ray Kaiser: Small abstract, ink on vellum, 1937. Eames Family Collection.
Film titles for Love in the Afternoon, directed by Billy Wilder, 1957
Ray Eames playing with light and shadow at Strathmore apartment, Los Angeles, early 1940s. Photographer Charles Eames. Eames Family Collection.