We knew vaguely that Google was looking toward the living room, but the NYTimes has the details on Google TV, an ambitious platform to deliver web content to Android-based set-top boxes and TVs through partnerships with Sony, Intel, and Logitech.
Google hopes that the new platform will succeed where dozens of lesser efforts have failed—to truly and seamlessly integrate web content onto TVs, bringing services like Twitter and sites like YouTube, in addition to games, webapps, and, of course, Google's search, to the big screen. The Google TV software reportedly includes a version of Google's Chrome browser for doing some light surfing, as well.
The Times says Google TV will be delivered on set-top boxes that use Intel Atom chips and run an Android-based platform, though the technology will also reportedly be built directly into Blu-ray players and TVs from Sony. Additionally, Google is working with Logitech to built a keyboard-equipped remote control for the platform.
Though spokespeople from the companies wouldn't comment on the project, the Times notes that Intel and Logitech have recently put out job listings for programmers with Android experience.
G/O Media may get a commission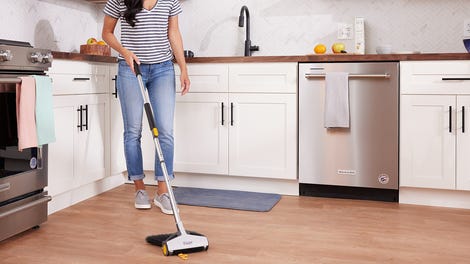 BOGO 50% Off
Flippr - BOGO 50% Off
Television is a relatively unexplored frontier for Google. It's one of the few spaces left in which the company it is yet to extend its services (as well as its advertising.) But Google TV is far from a sure thing. Many companies have struggled to figure out the right user interface to finally make web on TV make sense. Google's interfaces tend toward the functional, rather than the beautiful, but on a big screen, the sexiness factor cannot be ignored.
Bringing web content to TVs is a role that's still very much up for grabs. If Google TV, which has reportedly been in works for months, is the right solution for the problem—Gmail was for web mail, Buzz was not for social networking—then it could very well could be the platform that finally brings the power of the internet to the realm of the couch-potato. [NY Times]