Robert Downey Jr. explains how The Avengers fits in thematically with the Iron Man solo films... and drops some Sherlock Holmes 3 hints. Chris Pine tells us what to expect from Star Trek 2, and hints he might star in a most unlikely genre film. There are huge hints for Iron Man 3 and The Hobbit. Will both realities survive Awake's season finale?
And the spoilers just keep on coming!
Top image from Doctor Who.
Iron Man 3
Director Shane Black was at Cinema Con, where he dropped some major hints about the next Iron Man movie. Coming Soon quotes Black calling the film a "technological thriller" and a "crisis movie," involving "international war, arms and terror." He promised to "put Tony Stark through the wringer" and that the villain will "frighten in today's world." Which is generally a good idea for villains. None of this points away from an Extremis based plot, though none of it screams "only in Extremis" either. [Coming Soon]
What we do know for sure about Iron Man 3 is who won't be joining the cast. Scarlett Johansson said in an interview that she won't be back for Tony Stark's next party. But don't count Johansson out of the super hero game yet, she said,
"I personally think there's an awesome Black Widow movie in there that is a Bourne type of film.
G/O Media may get a commission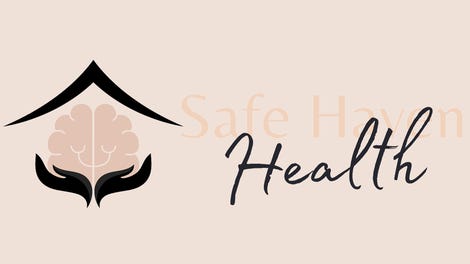 Addiction counseling
Safe Haven Health
---
Star Trek 2
Benedict Cumberbatch, who's playing the unknown villain, gave a truly enigmatic interview about filming the movie. He says he's bulked up for the role, working with a trainer as much as two hours a day. He's also not playing a one-note villain:
"Just the range of stuff I get to do in one day, it's great. Also, what [director JJ Abrams]'s asking me, it's just wonderful. I can't say much nicer than that."
But the oddest detail is that he was just getting his hair dyed when he was doing recent interviews about Sherlock. We have to wonder — does his hair change color in the middle of the film, or do they have to keep touching it up a la Tricia Helfer in Battlestar Galactica? Cumberbatch also called the film "noisy." [Zap 2 It]
Chris Pine, who plays Captain Kirk in the film, had another adjective. He called the film "relentless." He also said that the film picks up right where the last one left off. [Access Hollywood]
And it sounds like these two hunks will be leaving L.A. Shooting on the film is headed to foggy San Francisco, where exteriors for the first film were shot.[Slash Film]
---
50 Shades of Gray
When Chris Pine was asked if he'd be interested in playing Mr. Gray from the Twilight fanfic turned publishing phenom 50 Shades of Gray, he said:
"It'd be a hell of a choice for me, I think. It sounds like an interesting film."
Bear in mind, this just means he thinks it would be "interesting," not that he's actually up for the role. [Access Hollywood]
---
The Avengers
Disney's totally not above bribing, er, rewarding fans who make it to the May 4th 12:01 a.m. IMAX screenings. Limited edition posters will be given out at the screenings. So if you want one, preorder your tickets now. And here it is:
No matter how many sparks fly between Tony Stark and his onscreen team, Robert Downey Jr. was ready to share the spotlight.
"I had five years to prepare myself, because Kevin Feige and the Marvel team had been saying that it was kind of heading toward this."
He also pointed out the thematic resonance between The Avengers and the first two Iron Man movies:
The 'Iron Man' series so far has always been about making space for others and collaborating. It's Tony's quote-unquote story, but it's always about all the folks we get around him who are kind of what make him interesting or give him someone or something to fight.
[FOX News]
---
The Amazing Spider-Man
Marc Webb was on The Attack of the Show where he confirmed that The Amazing Spider-Man trailer will be attached to The Avengers. For those keeping score at home, that's one Spider-Man trailer and one Dark Knight Rises trailer. I'm starting to think people should go see this Avengers movie.[Coming Soon]
---
The Hobbit
While first reports focused on the frame rate of the film, there are still spoilers to be gleaned from new footage. Gollum is in full on Harvey Dent/Two-Face mode. And just about everybody from LOTR showed up. On the guest list: Legolas, Frodo, Gandalf the Grey, Radagast the Brown, Elrond, Galadriel and some trolls. Ian Holm also makes an appearance as Frodo in his golden years. [IGN]
---
The Lone Ranger
Disney has hired Jack White, formerly of The White Stripes and The Raconteurs, to score the film and perform on the soundtrack. This is White's first time scoring a film. Though I'm not actually musical-anything person, I'd guess that this represents a move toward a folksy, low-fi, jangly sound as opposed to Hans Zimmer's bombastic, orchestral work on Pirates of the Carribean, the other Jerry Bruckheimer / Johnny Depp film from Disney. So perhaps we're looking at a quieter, more thoughtful film. On second thoughts, probably not. [Slash Film]
---
Sherlock Holmes 3
FOX News, in the same Robert Downey Jr. interview where RDJ talks about playing well with others, reports that Sherlock Holmes 3 may be set in America. [FOX News]
---
Abraham Lincoln: Vampire Hunter
There's an interview over at Shock Till You Drop with Abraham Lincoln: Vampire Hunter director Timur Bekmambetov. He covers a lot of ground, from American Lit to not shooting on film, to a possible Thomas Edison film. Watch it at the link: [Shock Till You Drop]
---
Wreck–It Ralph
Footage has finally surfaced for Disney's next flick, the story of a video game baddy who just wants to be good. Aside from Tom C. Reilly as Ralph, the voice cast includes Jack McBryer (30 Rock), Jane Lynch (Glee), and Sarah Silverman (The Sarah Silverman Show).
Here's a synopsis of the plot:
Ralph is determined to find himself a new video game home, one where he can finally be the hero. What appears to be a simple power strip on the floor of the arcade is, in fact, Game Central Station, which allows characters to venture to the different game worlds of the arcade. Some of the other game worlds Ralph journeys to include the sci-fi combat shooter game Hero's Duty and the cart-racer Sugar Rush. Sugar Rush offers Ralph his best chance yet at heroism, but all is threatened when it's discovered that the seemingly safe and saccharine realm of Sugar Rush holds a deadly secret that threatens to destroy all the game life in the arcade itself.
The first six minutes debuted at Cinema Con and it is generating positive buzz. The rest of us will just have to wait until November to revel in its eight-bit goodness. [IGN]
---
Skyfall
Here are new pictures from Empire magazine of the lastest James Bond film. [Comic Book Movie]
---
Hell
Roland Emerich has finally gotten over the apocalypse, and will be making a post-apocalyptic film next. I'm sure his therapist is thrilled. Here's the poster. [Shock Till You Drop]
---
The End
In case you prefer your post-apocalypse in Spanish, here's a poster and trailer for the Jorge Torregrosa directed The End. Screenwriters Jorge Guerricaechevarría (The Day of the Beast, Cell 211) and Sergio Garcia Sanchez (The Orphanage) adapted David Monteagudo's novel of the same name.
---
GI Joe: Retaliation
Here's a new international trailer:

And a gallery of new hi-res pics, released by the studio.
---
Doctor Who
In uncasting news: John Simms tweeted that he won't be back as The Master. Which doesn't mean the character won't be back — this is Doctor Who after all. The renegade Time Lord's tweet reads:
In reply to many, regardless of what it says on imdb, No i'm not returning to Dr Who. Got absolutely no plans to do so #hopethatclearsitup
Which has got to be the most adorably British hashtag without an extra "u" out there.[Combom]
---
Awake
The synopsis of the two-part season finale makes it sound like Britten may be forced to choose between realities at the behest of his dueling shrinks.
As Britten starts to realize the truth behind the accident, a conspiracy threatens both of his realities; Britten goes after Detective Hawkins; Dr. Lee and Dr. Evans come together in a debate that forces Britten to choose a path.
Note that this doesn't preclude the possibility that both realities are false. [Spoiler TV]
Here are some pictures from the May 3rd episode, "Black Water"[Spoiler TV]
---
Supernatural
Here are pictures of Supernatural's eagerly awaited episode, "The Girl with the Dungeons and Dragons Tattoo," guest starring Felicia Day. It airs this Friday. [Spoiler TV]
---
Merlin
As the show enters its fifth season, Executive Producer Johnny Capps says:
"All the characters will have moved on a lot. We will see that Gwen is now the Queen of Camelot and has a very different role than she's had in previous seasons. When we start series 5 I think everyone will be surprised where all the characters are."
More from Capps and Executive Producer Julian Murphy at the link. [Spoiler TV]
Season five promo pics:

---
Vampire Diaries
Executive Producer Julie Plec was teasing all sorts of character plotlines for the show. Here's the round-up:
"Caroline doesn't understand what draws her to Klaus [just like] any young woman who is seduced by and charmed by and intrigued by a dangerous man. There's a lot of things that she can't really explain about herself and her connection to him."
Caroline's feelings for Klaus cause trouble for boyfriend Tyler who isn't so hot about Klaus, his vampiric sire, being involved with his witchy girl.
"[Tyler will] deal with that in the next episode, realizing that, 'Hey, I sort of brought this on myself by leaving and leaving the opening for this guy to come in and move in on my girl. Unfortunately, there's still the question remaining: Was he able to effectively break that sire bond, or is he in for a rude awakening? You'll definitely see that play out over the next couple [of episodes]."
Plec lets us in on Rebekah's plotline as well. Rebekah is currently possessed by her mother Esther, but:
"It's a temporary problem. It will resolve itself quickly and effectively." But first, Esther will use Alaric to try to get what she wants. "What she sees in [his] alter ego is someone who loathes vampires and could be a useful ally in her quest to kill her children.[Esther] has big plans for the hunter in him."
[K Site]
Here are pics and a producer's intro for tonight'sVampire Diaries episode, "Do Not Go Gentle":
---
Falling Skies
Season two is headed our way. Which means time for teaser poster! [Spoiler TV]
---
Teen Wolf
Check out the new promo, "Trust Your Instinct."
---
Additional reporting by Ben Vrignon and Charlie Jane Anders.